ABOUT THIS PROJECT
What does Aztec want to achieve?
We want to become the largest Smartphone company in South Africa providing quality devices at affordable prices.
We want to join the 4th Industrial Revolution by first acquiring, learning, and then applying in a process that will create jobs and an inward-looking economy that can sustain itself in times of crisis like we recently experienced with the pandemic.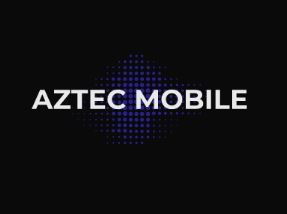 THE BACKGROUND
Tiro Makhudu is a former financial advisor/Salesman/Sales Manager and trainer who operated primarily in the finance and insurance sector.
I am also a writer with 3 books and TV writing experience. However, I have always wanted to see the black businesses thrive if we are going to achieve equality and that will take extraordinary leadership from ordinary people showing others what is possible beyond a spaza shop, car wash, and shisa nyama. I have always wanted to leave a legacy and also knew that while workplace experience was important, it would not allow me to build my dream because my time was spent on someone else's aspirations and dreams.
At present, I own a small ice supply business in the township and run a small clothing brand that has recently branched into shoes and our shoes are now made from the finest leather in Italy and available worldwide. Each shoe design must meet a set minimum of pre-order sales before going mainstream as you will see here.
Because Aztec Mobile (Azania Technology Holdings) has not yet taken off due to the capital needs yet to be fulfilled, it has no formal website that has any worthwhile content and to avoid (as much as humanly possible) someone with access to capital simply borrowing our value proposition, it will remain thus until such time that we are at least close to a GO-TO-Market date.
THE PLAN
Will we manufacture our own smartphone?
Short answer? NO...Long answer? ABSOLUTELY!!! The simple truth is that we presently don't have the funds or the expertise to build our own smartphones affordably locally...and if we did, we would still have to compete with cheaper versions of the same phone coming out of the east and keep up with the technological advances of manufacturers who have long been established.
However, with the development of the company, we intend to move with our manufacturer to components purchase where we can create jobs from assembling the devices ourselves locally and finally full autonomy where we build the devices from scratch. We must acknowledge however that this will take time. Between now and then, we need to fight for market share which will give us the requisite financial muscle to take on the very best and achieve our ultimate goal.
How do we intend to fight for market share?
With our ODM smartphones, we have an arsenal of devices that will allow us to match the very per category but squeeze them for price as we are not burdened with large offices, fleets, and other such expenses on our end.
Why ODM(OEM)?
Believe it or not, this is one of the most common practices used by corporations the world over. It's a lot like Mac Donald's not farming its own chickens. A prime example of this is apple who simply sit and come up with the specs and send them to a manufacturer in China called Foxconn and Pegatron who then build their iPhones for them. For all intents and purposes, the phone that you receive is a product of apple and no one is none the wiser. This is called OEM or Original Equipment Manufacture.
What we will be using is the ODM or Original Design Manufacture process where a company like Foxconn has amassed so much expertise and designs that they essentially manufacture "no name brands" for us to white label. The essential difference between us and apple being that we are using similar processes but not contributing to the design process because giant corporations have already set the tone and quality...meaning we don't have to!!! The end results? We produce the same quality product that can and will do the same thing at the same if not cheaper cost.
But why would it be cheaper?
It's not cheaper...It's simply more affordable. Easy, we are not robbing anyone blind by falling back on a brand name.
YOUR REWARDS
Pledge R5000 = Reward #1! Highest contributor! 

The highest overall contributor will get the very first Aztec Herero S20 pro!

S20 Pro

MTK6799

Dual sim dual standby

(A slot support SIM card, another slot support SIM card or TF card)

6.5 HD+ Dewdrop Display 1440*3040

GSM850/900/1800/1900MHz, 3G: WCDMA850/1900/2100MHz,4G LTE,5G

8GB RAM+512GB ROM

MP3/MP4/3GP/FM Radio/Bluetooth

13MP+24MP

Multi-language support

Android OS 10.0

5000Mah

Full screen,Face recognition, Dual SIM, Wifi, GPS, Gravity Sensor, Alarm ,Calendar, Calculator, Audio recorder , Video recorder,
WAP/MMS/GPR, Image viewer, E-Book, World clock, Tasks card rear flash IML rear cover
Pledge R3000 = Reward #2! Second highest contributor!

YOU receive FREE pair of Juwish Enigma custom leather sneakers - made in Italy worth $189 courtesy of our sister company!
Pledge R1500 = Reward #3! Third highest contributor!

Anyone contributing R1 500 and above will receive 2 T-shirts from the sister company, Juwish Original!
A golfer and a farewell 2020 T-shirt!
Project FAQ
Where in the process are we so far?
Well, we have procured the prototype for our flagship model and will now get ICASA regulatory type approval.
What if we don't get type approval?
The device we are launching already meets EU standards which are almost identical to ours. In fact, the manufacturer will provide certification to this end which will allow us to bypass the testing process, saving us both time and money while ensuring the safety of the end-user.
What will the money be used for?
85% of the funds will go towards stock, shipping, taxes, and storage. The remainder will cover mild advertising, salaries, and travel as we aggressively roadshow the product in malls and university campuses, etc.
How will you sell the products?
We already have tentative/informal arrangements with telcos to carry the product in the cellphone store networks and sell them on contract, we intend to upgrade our website to an e-commerce site to take orders when we go to the market and will use established platforms such as Takealot as well.
Why is your website so bare?
Good question and the answer is simple. At the moment, we are simply protecting our product, intellectual capital and strategy even though some significant information is shared on this proposal.
SO WHAT IS "THE DIGNITY PROJECT"?
GLAD YOU NOTICED THAT IN OUR VIDEO!
THE DIGNITY PROJECT HAS TWO MAIN AIMS. FOR EVERY HANDSET THAT IS SOLD, R100 WILL BE SET ASIDE TO BUILD A HOME FOR A SOUTH AFRICAN TO THE VALUE OF R200 000 (basic RDP style home).
THAT IS THE FIRST PART OF THE PROJECT!
THE SECOND IS TO INSPIRE THE YOUTH TO BE CHANGE-DRIVERS IN THEIR COMMUNITIES BY FIRST BEING THE ONES TO IDENTIFY PEOPLE MOST IN NEED OF THIS INTERVENTION AND THEN ORGANISING THEIR PEERS TO HELP US BUILD THE HOMES IN 3 DAYS. YES...3 DAYS!!
YES, IT IS POSSIBLE BECAUSE WE WILL BE USING INTERLOCKING BRICKS WHICH BASICALLY FUNCTION LIKE LEGO TO BUILD THE HOUSES AFTER PRE-LAYING THE FOUNDATION DURING THE WEEK!
Where are we based?
Alexandra Township, South Africa
Why Crowdfunding?
Acquiring startup funding in South Africa is one of the hardest things o achieve and many great ideas are never realized because we don't have an environment that fosters entrepreneurship which ironically, is the solution to our unemplyment problems. Also, government mechanism that are in place are riddled with red tape and corruption, something we do not want to be associated to or touched by any shape, way or form.
What is the plan once 100% funding is received?
Immediately pay for our product order and begin very aggressive marketing.