ABOUT THIS PROJECT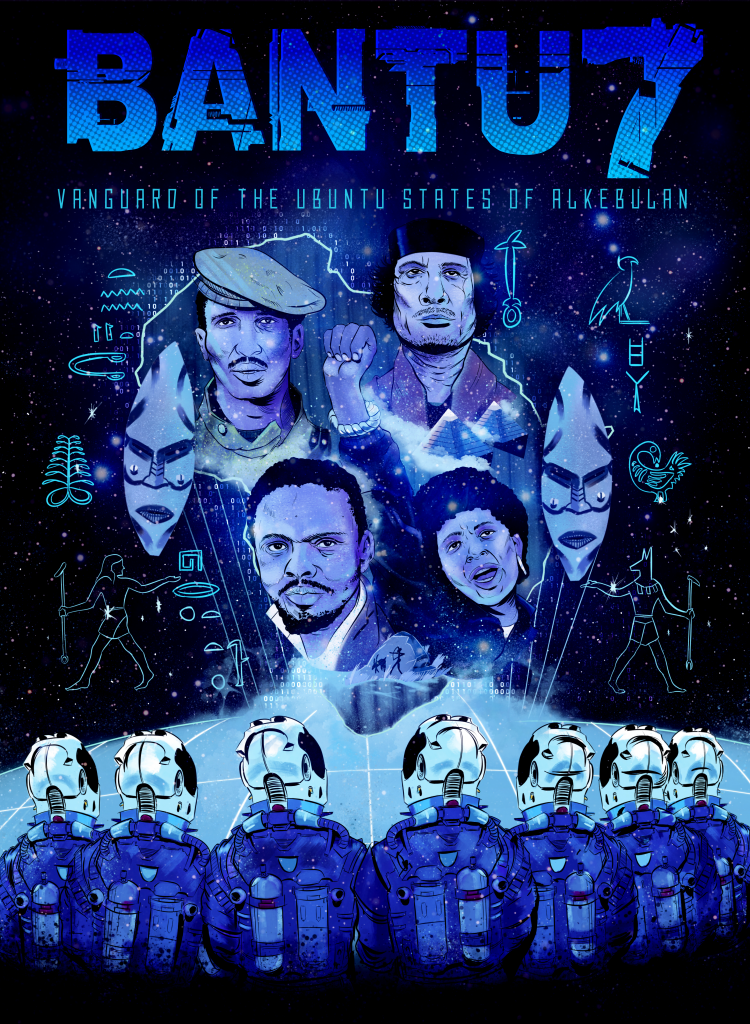 Bantu 7 is an upcoming graphic novel that engages in speculative fiction to imagine the future of South Africa and Africa in 2063, the year in which Pan Africanism is supposed to come of age and realize its full potential.
This new epoch known as the Afropocene is characterized by an influx of indigenous knowledge innovations that spark an African renaissance across all spheres of society.
The propotopian narrative revolves around the activism of 7 Afronauts (African astronauts) who use an interstellar satellite space station to safeguard a continental network of African communities that are united by one internet connection called "Alkebulan". On their return back from the mothership satellite space station which safeguards all of Africa's data, the afronauts discover that they have been hacked. 
The data breach poses a significant risk to the security of the continent and also threatens to undermine the leadership of the 7. When citizens start discovering that their privacy has been jeopardized chaos breaks out, and the 7 split up to tackle the civil unrest and track down the perpetrators.
The novel is based on the past, and present socio-economic cultural issues in South Africa, and seeks to explore an alternative way forward based on Ubuntufuturism.
Ubuntufuturism is an emerging evolution of black consciousness that seeks to pursue decolonization in Africa via the creative economy by intersecting technology, imagination, liberation, virtual cosmology, science fiction, sonic fiction, Afrikan spirituality, and indigenous knowledge systems.
Ubuntufuturism is primarily concerned with using the creative economy to empower black communities by reinvesting profits from black culture into rebuilding Afrika.
THE BACKGROUND
The name "Bantu 7" was inspired by Zambian Afronaut Edward Mukuka Nkoloso, a schoolteacher who launched a Space Program at the height of the cold war with a group of aspiring teenage astronauts.
Even more special about this novel is the story behind the author. Bantu 7 is the brainchild of Thomas Pule Mofolo, the great-grandson of the celebrated Mosotho author Thomas Mokopu Mofolo, who is considered the first great author of modern African literature.
His first book 'Moeti oa Bochabela (Traveller to the East) was the first novel to be written and published in an Afrikan language. Bantu 7 will be the first novel written and published by Thomas Pule Mofolo, and in this respect is symbolic of both the past and the future of Afrikan storytelling which has been passed on through different generations of griots, and thinkers.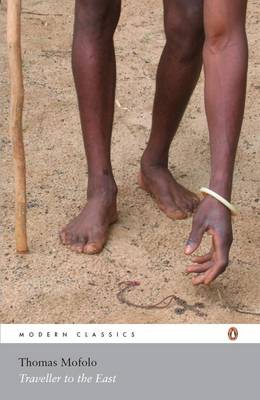 As an added value bonus to the development of Bantu 7, a new exclusive family edition of Thomas Mokopu Mofolo's novel Chaka will also be published to accompany the graphic novel. Chaka is one of the greatest Afrikan novels ever written and is critically acclaimed around the world where it has been translated into other languages.
The new family edition of Chaka will include contributions from Stephen Gill, the curator of the Morija Museum, and archives where fragments of the author's life have been preserved.
Additionally, it will also include contributions from Thomas Pule Mofolo, in the form of an introduction about the author's patrimony, and how the gift of storytelling has been preserved in the family lineage.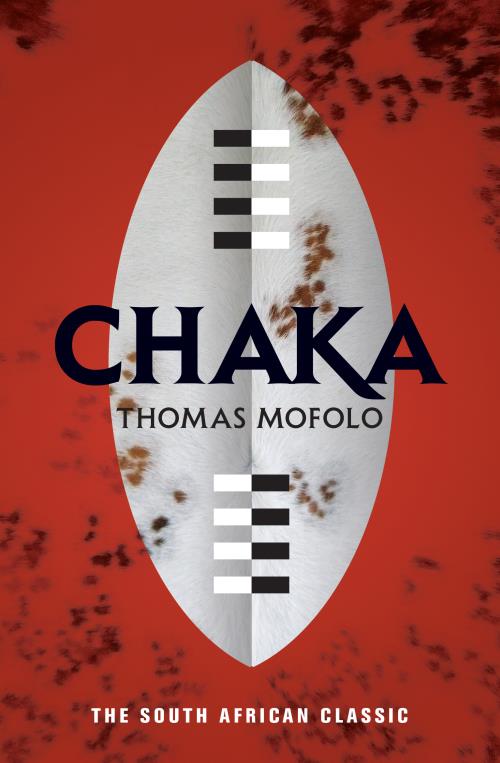 THE PLAN
As part of this journey to realize this vision of Ubuntufuturism, Bantu 7 will be published in association with the Lovedale Press via the "Victory of the word" project by donating a portion of the funds raised from this project to help keep the press alive and collaborating on new ways to reignite interest in classic Afrikan literature. Lovedale Press holds a legacy and a contemporary potential to carry those stories into the future.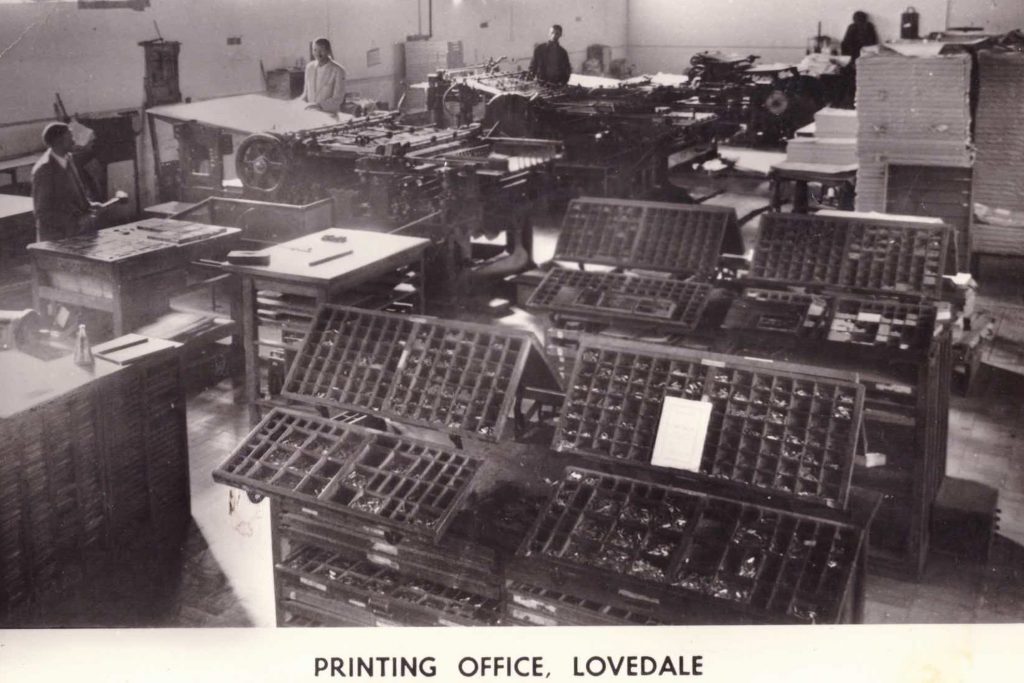 One of the early editions of Chaka was first published at Lovedale press which broke new ground by publishing black writers whose stories were shunned by white-owned presses. The press was founded by the Lovedale Missionary Institute which is celebrated as one of the most famous missionary schools in Southern Africa, and educated black consciousness activists like Steve Biko and Barney Pityana. Needless to say, the school profoundly influenced the intellectual history and political life of South Africa.
Unfortunately today the nearly 200-year-old publisher is at risk of closure. The importance of this cultural institution and its literary archive is essential to help revive black consciousness. Under apartheid, the press faced political challenges.
During these years, Lovedale Press' bookbinding department trained and employed black people as it championed the creation of a class of black printers and bookbinders. The press has been in dire need of funds for decades, struggling to meet even basic costs such as rent and salaries. The situation has become so critical that they have no electricity or water supply, let alone a point of sale machine.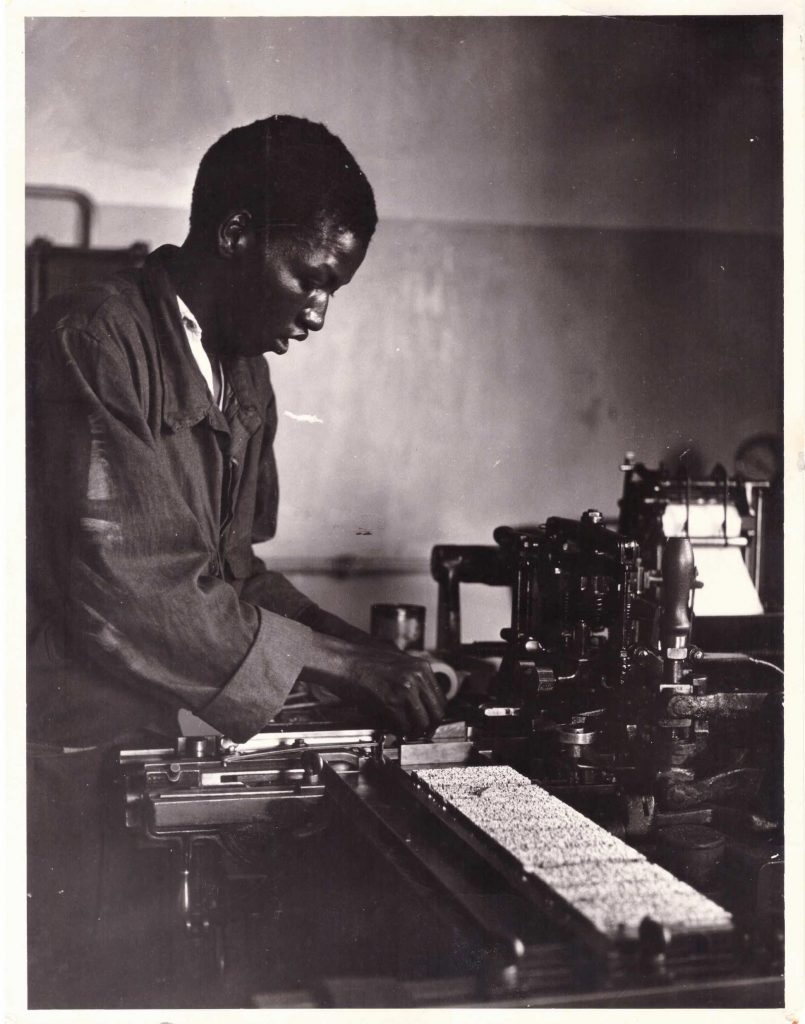 The physical publication of Bantu 7 and Chaka will be published by the Chimurenga factory, a Pan African space and media innovator located in Woodstock, Cape Town, South Africa whose various media projects provide commentary and insight on the latest ideas, art, and political thought from across the African continent and diaspora. Bantu 7 will also be serialized on Instagram as a webtoon on Instagram.
Only 5000 copies of the family edition of Chaka will be produced and split between Sesotho and English. This exclusive limited edition of the book will not be available commercially, and will only be rewarded to investors in the greater project to #RessurectB1k0.
###
#RessurectB1k0 is a revolutionary crowdfunding campaign created by The Black Consciousness Network to build B1k0.
B1k0 stands for "Black 1ndigenous Knowledge 0rganization" and is an open-source information platform that seeks to enhance decolonization in South Africa and the rest of the continent by harvesting black indigenous knowledge, and innovating new ways of cultural exchange and education.
This idea was conceived in response to the outcry for decolonized education by the youth of South Africa over the years and is named after the iconic anti-apartheid activist Bantu Biko who inspired the youth of his generation to resist white supremacy.
The 1 and 0 in the name B1K0 represent binary code and the idea of bringing the past into the future by integrating it into the digital era and 4th industrial revolution. A binary code represents text, computer processor instructions, or any other data using a two-symbol system. The two-symbol system used is often "0" and "1" from the binary number system.
This innovation would also mark a significant milestone in the growth of Ubuntufuturism by leveraging technology and the 4th industrial revolution to recover our own ways of learning and knowing. Some examples of "black" indigenous knowledge include Bantu cosmology and Ancient Kemetic wisdom. The publication of Bantu 7 and the family edition of Chaka are particularly relevant to this initiative in how they respond to the greater call for decolonized education by placing emphasis on Afrikan writers and teachers.
The journey to revive black consciousness and restore indigenous knowledge begins with honouring and taking pride in our own ways of learning and scholarship.
YOUR REWARDS
Pledge R50.00 = Reward #1! Chaka family edition standalone digital copy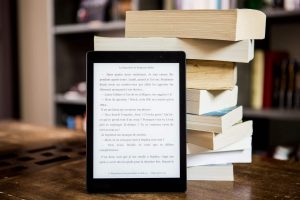 Chaka family edition HD digital copy
Pledge R100.00 = Reward #2! Bantu 7 standalone digital copy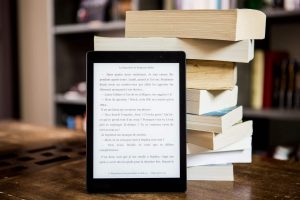 Bantu 7 HD digital copy
Pledge R250.00 = Reward #3! Bantu 7 standalone bundle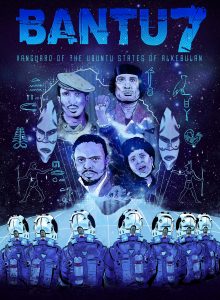 Bantu 7 hardcopy
Pledge R500.00 = Reward #4! Chaka family edition standalone double-bundle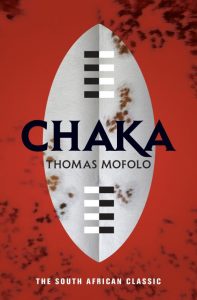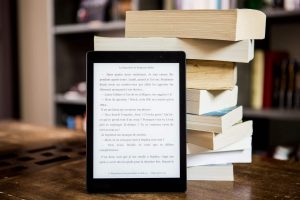 Chaka family edition hardcopy + HD digital copy
Pledge R1,000.00 = Reward #5! Bantu 7 standalone double-bundle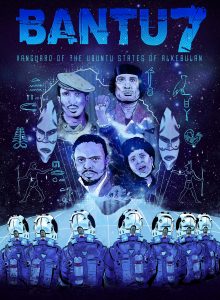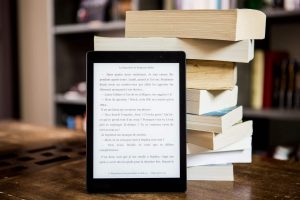 Bantu 7 hardcopy + HD digital copy
Pledge R1,500.00 = Reward #6! Bantu 7 & Chaka premium bundle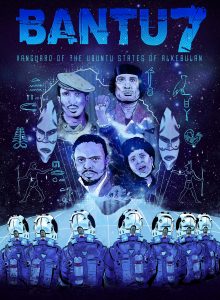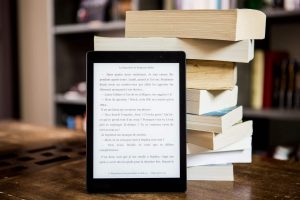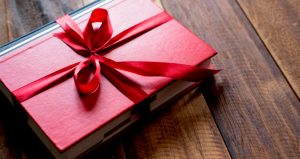 Bantu 7 hardcopy + HD digital copy
Chaka family edition hardcopy in Sesotho or English + HD digital copy
Pledge R2000.00 = Reward #7! Bantu 7 & Chaka ultimate bundle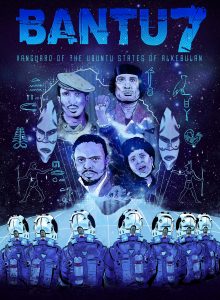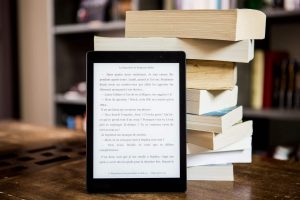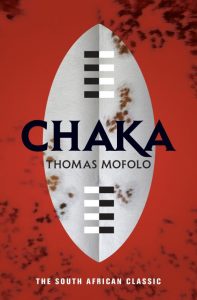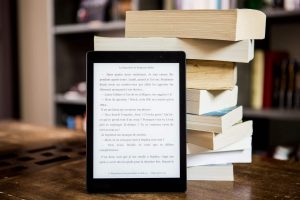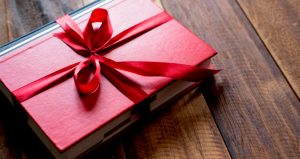 Bantu 7 hardcopy + HD digital copy
Chaka family edition hardcopy in Sesotho + HD digital copy
Chaka family edition hardcopy in English + HD digital copy
Project FAQ
Who am I?
Thomas Pule Mofolo. Storytelling runs deep in my blood. I was named after my great grandfather who just happens to be one of the most celebrated African writers and griots.
My career started out as a college dropout in London many years ago working in the sales department of some of the UK's top media companies selling advertising space and collaborating with clients to produce advertorials and various other editorial content for a variety of print publications in the lifestyle and property genres.
Sales just weren't my thing but I did develop a strong passion for advertising while on the job and decided to redirect my career towards using creativity and storytelling to help brands achieve their business goals and connect with consumers more intimately.
My journey has since migrated into the digital realm and taken on a fascination for social media networks and building online audiences using storytelling.
Over the past few years, I've been working with some of the most exciting brands and startups in Africa and internationally.
My work has been featured in The LA Times, Elle UK, WWD, and other leading publications. I have created content for various brands such as Coca-Cola Africa, Vodacom, Nedbank, Uber, Microsoft, HP, and several others.
Where am I based?
Johannesburg, South Africa and Cape Town, South Africa,
Why Crowdfunding?
Because it embodies the spirit of Ubuntu and progressing by building each other up. Add to that, venture capital is manipulative and comes with terms and conditions that could compromise the integrity of the project.
What is the plan once 100% funding is received?
To start collaborating with the illustrator who designed the poster for the graphic novel and mapping out a timeline and production plan for the graphic novel.
R550,000 will be allocated for the publication & distribution of Bantu 7 and Chaka
R250,000 of the R550,000 will solely be for the illustrators' fees.
To accelerate the research and development of B1K0 by building the team required to produce a Beta version by Q1 2022.
R 3,000,000.00 will be allocated for research and development which covers costs for front-end designers and full stack developers.
R 1,500,000.00 will be allocated for content production of the indigenous knowledge and fees associated with compensating the custodians of the knowledge.