Hi! My name is Myles Buxton, and my Comrades number is 13633.
I have run five Comrades Marathons over 19 years, and have always run for charities, including babies' homes and The Sunflower Fund.
By God's grace, I have raised over R150 000 over the course of these runs. People from my networks and database have been kind enough to sponsor me.
On the last two down runs, I realised that I wanted to do something different, so I bounced a tennis ball the entire way.
MY PLAN
This year, I am running for two very sick and needy children.
One is Vitthal, who was diagnosed with Duchenne Muscular Dystrophy when seven.
He is now 10 years old and confined to a wheelchair. He requires two motorised wheelchairs one for home and one for the Open Air School. His dad looks after him.
The other child is Chezlyn, who is 14 years old and has Leukaemia.
She had gone into remission, but unfortunately, cancer returned in November. Her parents are both police officers in Pietermaritzburg. She is very sick and has been in isolation in Parklands Hospital for the last two weeks. She needs a bone marrow transplant and doctors are looking for a match. I am trying to see if we can run a drive on the side through the Sunflower fund to find her a match. If they find a match, the transplant will be around R500 000 to R1 000 000 which may be only partially covered by medical aid.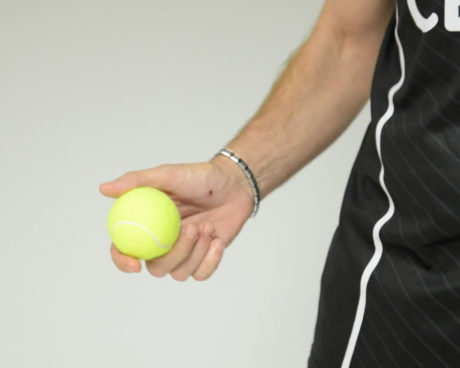 THE SUPPORT TEAM
The support from local media, businesses and the community has been amazing. The Cell C Sharks, Radio Pulpit and East Coast Radio have all gotten behind the run and are wanting to sponsor me. They will use their mega-database to promote the cause!
THE IDEA
The ball-bouncing idea comes from the Tom Hanks movie Cast Away, where his basketball Wilson is his soulmate and friend. I have called this run Bouncing Wilson for the Children.
I've done two ball-bouncing Comrades Marathons to date, and both were down runs. I'll only say I've completed the ball-bouncing Comrades experience when God willing, I complete the up run in June 2017.
Please keep me in your prayers.
YOUR REWARDS
Level 1: Contribute to this worthy cause and YOU will be making a huge difference in children's lives!

Level 2: 

Chance of winning an exciting set of tickets to South Africa verse France, Kings Park Stadium, Durban on 17th June 2017!
* 18A Certificate is available on request.
Updates
Congratulations to Nic Kinsley on winning the tickets to the rugby game: South Africa vs France, Kings Park Stadium, Durban on Saturday, 17th June 2017!
Thank you and May God bless you!
The Project FAQs
1) Is this tax refundable?
Yes we can offer an 18 A certificate, just use Bouncing Wilson as a reference.
2) Is your ball on a string?
3) What do you do if you drop the ball?
4) How many bounces average per race?
Approximately 40 000 - 45 000.
5) Do you run with a spare ball?
Yes, certainly for this run.
6) Are you mad?
Yes, but it's great to bless others.
7) Why have you chosen to help these specific two kids?
I prayed about it and their plights are close to my heart.
8) Does medical aid not cover the bone marrow transplant?
Her parents have requested their medical aid to cover.
We are waiting to get confirmation as to what extent the costs will be covered but hope at least partly covered.
Costs are between R500 000 and R1 000 000, so we anticipate that there will be a shortfall.
9) Why does Vitthal need two motorised wheelchairs?
One for his school and one for his home.
10) What time do you hope to finish the Comrades Marathon?
I have always run the Comrades for charity, so time is not important.
First prize is under 11 hours, but if Wilson is misbehaving, then under 12 hours.
11) Why is your ball called Bouncing Wilson?
I have named the ball Wilson after the Tom Hanks movie called Cast Away.
He is my only company out there and becomes alive to me - My chommie.
12) How does one find out whether they are a match for a child who needs a bone marrow transplant?
Simply through The Sunflower Fund by giving blood.
You will then be added onto the national registry where your blood could be matched with a child in need.