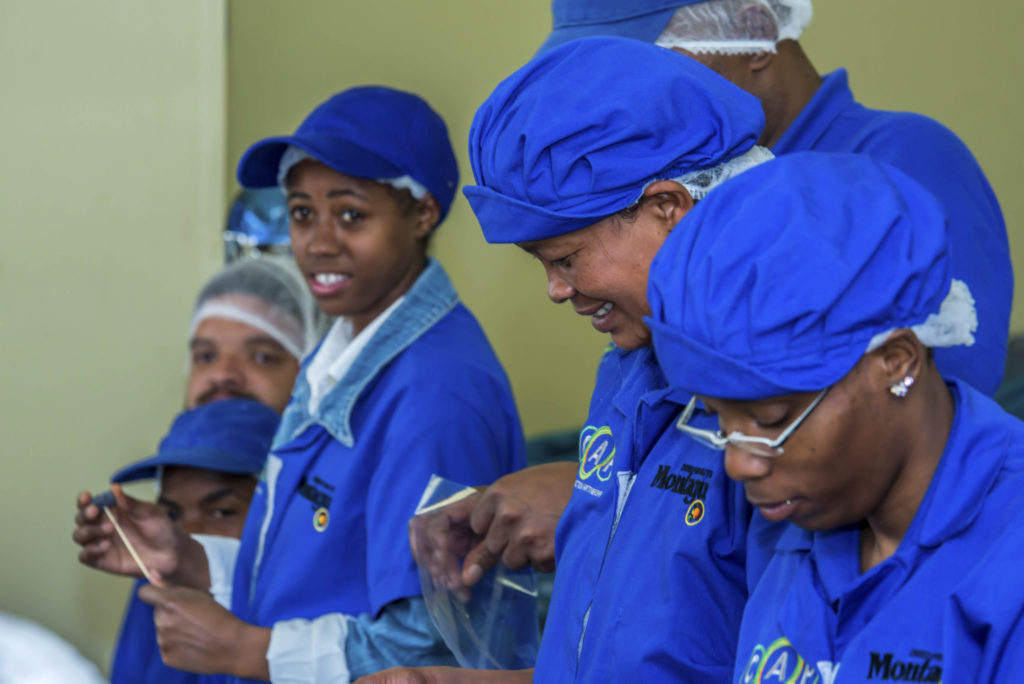 Background on the project 
Our disability program started in the first quarter of 2013. We started with 30 disabled people doing basic arts and crafts.
As the group grew we soon realized that there are different needs between the members - some are able to work and some are not.In 2015 we divided the group into two, namely CAP Day Care and CAPability.
The same year we partnered with Montagu Dried Fruit and Nuts, where the CAPability team started making products like the Montasatie for distributing to the franchise stores.
During 2016 the Swellendam Special Day Care approached us to partner with them (due to the loss of funding). Maria Morgan is now running that day care for severely disabled children. We decided to combine all three under a single brand - CAPability.
Current status of the project 
A total of 73 people with disabilities served: 22 at the Protective Workshop, 40 at the Day Care and 11 with the Special Day Care.
Current Work Space 
The workshop is based behind the Montagu store in Swellendam. It is restricted in size and does not adhere to food standards in terms of tea room provision, separate food and non-food item production areas and risk controlled work spaces.
We have the opportunity now to establish a HACCP and FSE 22000 approved food processing unit.
An existing warehouse structure is available that would need certain upgrades.  It is ideal as it is still in the economic hub of Swellendam and contributes to the people with disabilities feeling of belonging.
Plan of the upgraded facility - all the inner walls are missing
Thanks to a donation from SSK the approved coating on the floors are in progress but the inner walls and finishes plus the actual certification process still needs to happen.  That cost is around R320 000.00.
What will your donation contribute towards?
Certified space = more buyers = higher volumes = more jobs created = more families with income = more South Africans with self-worth = a healthier society for all
This workshop is a pro-poor innovation system that will change the market for the poor in a sustainable manner
CAPability is proof that social and private sector make a MEAN team
More consistent income for our beneficiaries
Better socio & physiological well-being
Less dependence on others and government subsidies
We are urgently looking for every cent we can get!
The Project FAQs
Where are you based?
A: We are based in Swellendam, Western Cape.  A little town at the foot of the Langeberg Mountains
Where can I learn more about CAP?
A: You can visit our website www.capnpc.co.za or like us on Facebook www.facebook.com/capswellendam or follow us on Instagram @capswellendam
Will I be able to see the impact of this crowdfunding?
A: Yes, just follow us on social media, or subscribe to our newsletter on our website www.capnpc.co.za
How can I contact CAP directly?
A: You can connect with us on social media or email us arno@capnc.co.za or give us call on 028 514 1025