ABOUT THIS PROJECT
Cycling has fast become the biggest participation sport in South Africa, an industry that is growing exponentially year on year.
Cycling24 is an all-encompassing product for all cycling fans;  annual 24-hour race events in Johannesburg and Cape Town, a cycle expo wonderland at those events, very exciting new cycle leisure tours; and ultimately, an online retail store bringing your most loved brands to you.
THE BACKGROUND
Cycling24 is a platform that offers an all-encompassing offering, under one umbrella, for all things Cycling.
The overarching concept for Cycling24 is "A Day (24 hours) in the Life of a Cyclist". With there being such a powerful narrative on the health and lifestyle benefits of cycling, as well as the social positivity associated with the sport, the full portfolio of products on Cycling24, from products on the eCommerce store to races, to tours, will enhance that way of life.
With that top of mind, the four core elements that make up the Cycling24 are:
STRADA24:

In the style of the Le Mans 24hr in France & Nürburgring 24hr in Germany, STRADA24 will take on both annual MTB only races as well as an exclusive, annual pedal-powered bike race at Kyalami Grand Prix Circuit. Think of it as the 'Woodstock of Cycling'. An experience you don't want to miss - it will push your limits to the max.

Cycling Tours

A selection of MTB tours around the country. We currently have 4 on offer in Gauteng and Western Cape (the most exciting being a Mossel Bay to Cape Town ride). The focus is on the joy of riding! There is no competition, no pressure... just time with your friends, your loved ones, and your bike in nature. Our tours are all guided and come with full mechanic support and nutrition. We are constantly developing new routes so you will never get bored.

The Cycle Wonderland

A live, interactive version of our online store, taking place at all of our STRADA24 races. The products and brands that we offer on the store will come to life for you - highlighting a day in the life of a cyclist and offering you amazing deals and specials.

Cycling24 Online:

A new online store where we focus on providing access to brands that are not readily available in the country, as well as those that are - giving you a one-stop environment to make your shopping experience simpler and more exciting.
THE PLAN
The funds we raise will be used to secure Kyalami Grand Prix Circuit for our 24-hour event as well as secure the venue and associated elements for the MTB 24 hour in May. We will also build the cycling24.co.za online store so that we can get products available to you as soon as possible, saving you time and money!
YOUR REWARDS
#1Reward will give you 30% discount on STRADA24 Kyalami Grand Prix Circuit Race - for LIFE!
This level will give you 30% off the STRADA24 Kyalami Grand Prix Circuit Event - for LIFE! The STRADA24 Kyalami entry fee is R1200. You will only pay R840. Your discount will apply to every single STRADA24 Kyalami you ride for the rest of your life.
Based on the French Le Mans & German Nürburgring concepts, STRADA24 is a 24-hour endurance race event, requiring an out-of-the-ordinary approach to cyclist's athletic, organisational, and strategic skills, resulting in a success that no other race event can offer.
It is a unique experience for SA's cycling community, pro's & amateurs alike.
STRADA24 Kyalami (our flagship event) will take place annually in October and will be open to any and all pedal-powered bikes.
During the 24 hours, riders will find their own personal challenges. Individual riders as well as teams of 2, 4, 5 and 6 will compete in their respective categories. Both extreme cyclists and reasonably trained amateur cyclists will get their money's worth, equally.
The races all take place in a safe, exciting, and very well-controlled environment, creating unforgettable memories for riders and spectators alike.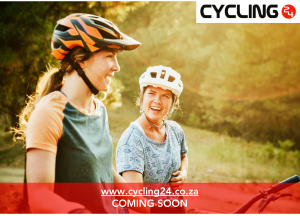 #2Reward will give you 10% discount on EVERY item on the cycling24.co.za online store + 30% off the STRADA24 Kyalami Grand Prix Circuit Race - for LIFE!
This level will give you everything in #1Rewards level, PLUS a 10% discount on EVERY item on the store once it is complete.
The discount is valid for LIFE.
Hosted on www.cycling24.co.za, the online store is dedicated to all things cycling, with a strong focus on cycling related products that encourage health and lifestyle benefits.
The online store will cater for all cyclists and all budgets. The products will include new & used bicycles, bicycle components, cycle clothing, accessories and gear as well as health, wellness and nutrition.
The website will also offer a membership opportunity to the Cycling24 Club with a loyalty programme offering discounts on product and our events based on points earned.
We will also develop and grow a cycling community forum for conversations, interactions, engagements with other cyclists and a platform for brands to advertise their products and grow their offerings.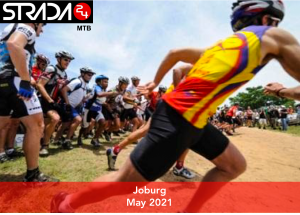 #3Reward will give you 30% off the STRADA24 MTB events in Joburg & Winelands + 10% discount on EVERY item on the cycling24.co.za online store + 30% off the STRADA24 Kyalami Grand Prix Circuit Event - for LIFE!
The saving in 1 year on all 3 races:
STRADA24 Kyalami - you save R300
STRADA24 Joburg - you save R150
STRADA24 Winelands - you save R150
FOREVER!
STRADA24 MTB Joburg & Winelands will be exclusively for Mountain Bikes, with Joburg kicking off in May 2021 and Winelands in early 2022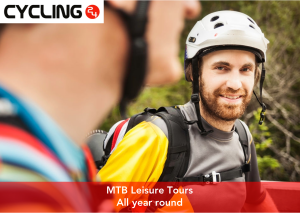 #4Reward will give you a large range of Discounts on EVERYTHING Cycling24 has to offer - FOR LIFE!This level will give you discounts, for the rest of your life:
15% discount on all Cycling24 Leisure Tours, forever
30% discount on STRADA24 Kyalami - for every race in the future
10% discount on every single purchase you make on the cycling24.co.za online store
30% discount on STRADA24 MTB Joburg & Winelands - for every race in the future
Check out the current tours we have on offer at: https://travel.travelevent.co.za/mtb-adventures
The portfolio is growing! And if there is something you and your friends want to experience, let us know and we will create it for you and still give you the 15% discount!
This is for LIFE!
PLUS
On any Reward level, you will get a membership to our Cycling24 Tribe.
Come ride with us now, and pledge.
We look forward to having you on board.
Dimitri & Mike
Project FAQ
FAQ's about CYCLING24
What's in it for me and why should I invest in Cycling24's crowd-funding campaign?

Investing in any of the 4 rewards has a great benefit to you. The discounts on the STRADA24 races, Cycling24 store, and MTB tours are for life!
You will also become a part of the Cycling24 Tribe

What is the Cycling24 Tribe?

Cycling24 is more than just the products we have on offer. It is about the community. As the tribe grows, our website forum will offer content generated by you. We want to share your stories, your experiences. We want you to tell us what you want. We want to connect you with riders around the country and ultimately around the globe.

What happens to my crowd-funding investment if the STRADA24 events, Cycling24 e-commerce store and MTB Tours don't happen?

Your crowd-funding investment will remain in the Jumpstarter system until we have raised sufficient funds to achieve what we need to achieve. If we don't, we will refund you in full.

Can my kids become members of the Cycling24 Tribe?

Yes! We encourage it. Once we are up and running, we will be establishing the Cycling24 Kid's Tribe. We will initiate amazing activities and opportunities for kids to get them away from their PSP and on to a bike. Holiday skills clinics, special kids races and categories at all STRADA24 events and so much more.

How long will I be a member of the Cycling24 Tribe?
What else do I get as a member of the Cycling24 Tribe?

We are currently working on a special insurance package, exclusive to Cycling24 Tribe members.
FAQ's about STRADA24
When and where are the STRADA24 race events taking place?

The STRADA24 race events are annual. Joburg MTB race will kick off in May 2021 at Huddle Park, Linksfield. Kyalami, our any-pedal-powered race will take place in October on the Kyalami Grand Prix Circuit and the MTB Winelands race will commence early in 2022

If I invest and get the reward of a 30% discount on the Kyalami race and/or the Joburg & Winelands races; how long is the discount valid for?

The discount is valid forever – for as long as the races take place.

Is there a website dedicated to the STRADA24 races, where I can get more information about the races, such as rules, categories, safety, medical and so on?

Yes, please go to strada24.co.za for information on the STRADA24 races

Will STRADA24 be sanctioned by Cycling SA?
Can my kids ride at the STRADA24 race events?

Depending on their age, they can either ride in the main race, shorter races or a special kids race.
FAQ's about Cycling24.co.za – the online store
Is it up and running yet?

No, we will commence the build of the website once we have raised sufficient funds from this campaign

What will I be able to use my 10% discount on the store?

We will focus on offering cycling related products that are not easily accessible or attainable in South Africa. We will, of course, also offer mainstream products because our aim is to make it easier for you to shop, and to save money.
FAQ's about the Cycle Wonderland Expo
How will I benefit from the Cycle Wonderland Expo as a Cycling24 Tribe member?

The same discount you qualify for on the eCommerce store will apply to most brands and products showcased at the expos
You will also be offered preferential treatment on all interactive activities offered by our exhibitors
FAQ's about the MTB Tours:
Where will they be?

We currently have 4 tours packaged:

7 days - Mossel Bay to Cape Town
3 days – The Cradle, totally different to the norm
3 days – Riebeeck-Kasteel to Ceres
3 days – Overberg, a riding/glamping experience

Every year we will add more ensuring you are always having new and exciting experiences

When do they take place?

We will have set dates, but we can make them happen at any time of the year, to suit your schedule

How do they work?

They are fully supported with a bike mechanic and bike transport/luggage vehicle, a ride leader, and a passenger vehicle
All tours are on a full board basis and nutrition provided along the way on all rides
The pace and difficulty is up to you! If you don't want to ride a certain leg, you don't have to.

Are you doing local tours only?

For 2021, yes. We are currently developing amazing international cycle tours to exotic destinations
As a Cycling24 Tribe member, you will get a discount on all International tours – the amount to be determined