ABOUT THIS PROJECT
Fundraiser for the four families that were brutally and inhumanely evicted out of their homes in Khayelitsha, Cape Town in the height of a pandemic.
Many have seen the unfortunate events that unfolded in Cape Town as people's shacks were physically destroyed and families were thrown out in inhuman ways.
Through the Social Justice Coalition - who promote the advancement of constitutional rights to life, dignity, equality, freedom, and safety for people living in informal settlements, we are appealing to the broad community to act and assist the affected families to help them regain dignity, re-build and find shelter and replace damaged property.
Four families including Mr. Bulelani Qolani lost their homes and are currently stranded in the middle of winter and a health pandemic where we are encouraged to "shelter in place".
THE PLAN
The funds raised will go towards helping the families:
Rebuild/relocate their shelters
Buy food parcels
Buy winter clothes and blankets
Restore to some level dignity of the families and publicly stand against such painful treatment of our fellow men
We estimate:
ZAR25,000 will go towards shelter rebuilding
ZAR15,000 will go towards blankets and clothes
ZAR10,000 will go towards food parcels
Your donation of however amount will today have saved a life and restored the dignity of the affected families who have had this misfortune of mistreatment.
YOUR REWARDS
Pledge R10 - R 100 = Reward #1!

Receive Thank You in mail message!

Pledge R10 - R 500 = Reward #2!

Receive Thank You 'Shout Out' on ou Social Media platforms!!

Pledge R500 and above = Reward #3!

Receive Thank You Gift Card!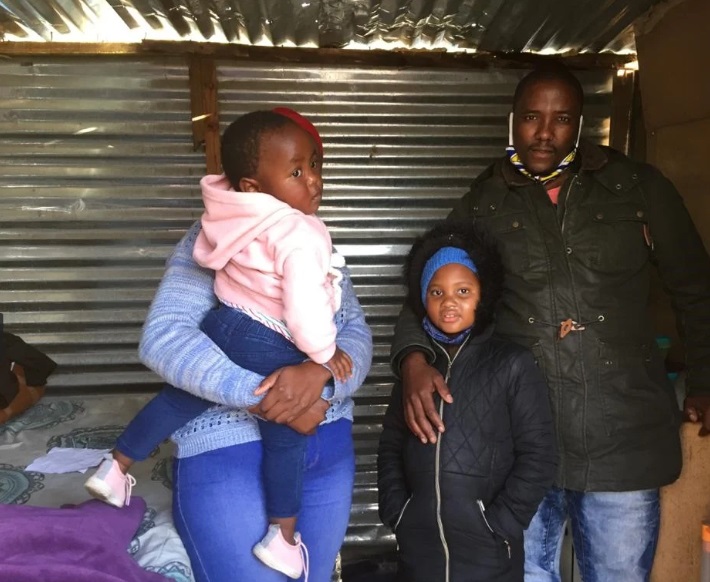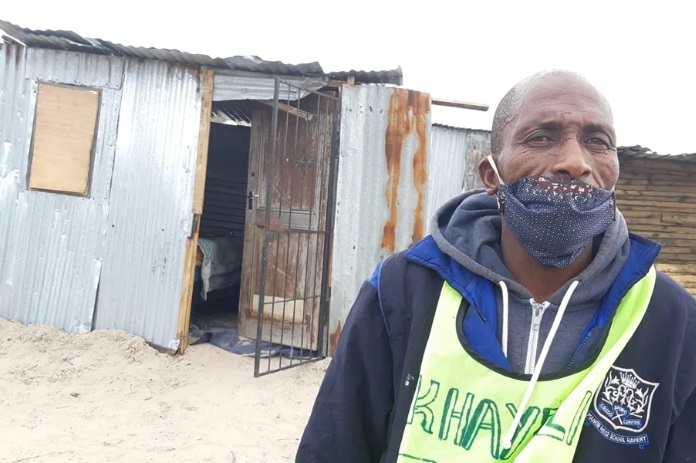 We are much grateful and thank you in advance!
For further information please contact:
Bonga Zamani: Mobile - 0785482875 | Email: bonga@sjc.org.za
Buhle Mndzebele: Mobile - 078 784 3669 | Email: mndzebel@msu.edu
Rose Fleming: Mobile - 081 016 1377
Project FAQ
I'd like to make a pledge/contribution, but I don't want my name to be displayed publicly on the 'Backers' list. How do I remove my name?
While we can't remove your pledge from the list you can change your display name to 'Anonymous' or any other name you wish to. In order to do this you will need to:

Click on My Account
Then click on Account
Scroll down and replace Display name with a display name of your choice
Click Update Profile at the bottom of the page to save your changes
Who are we?
We are concerned citizens who have been touched by the evictions and the manner of the treatment of the victims in Capetown.
We have partnered with the Social Justice Coalition, a non-profit organisation to see to the well being of the people of Khayelitsha and multiple others living in shacks across the country.
Where will the funds donated go?
The funds raised through this campaign will go to the families affected by the evictions.
This will go towards replacing/rebuilding their damaged property, buying of clothes and blankets as well as buying of food.
How many families were affected?
A total of 4 known families were evicted and had their homes destroyed.
Where are the families now (currently)?
Most of the families have sought temporal shelter in their relatives' houses, some are living in temporal tents while Mr. Bulelani Qolani has been to the hospital for treatment of injuries sustained during the eviction.