ABOUT THIS PROJECT
We are in the process of launching a South African owned smartphone and after acquiring the prototype for our flagship model, the Aztec Herero s20 pro, we now need to pass certain regulatory requirements in order to be 100% sure that our device is compliant, safe and meets the national standards. As such, we now need "Type Approval" from ICASA.
But why bother with this process when so many models are out there being sold without it?
Those models are not in the mainstream where we want to operate if we want to be part of creating the trend of buying South African products that we will need if we want to make this nation what it has the potential to become.
The safety and quality of our product is key to our brand philosophy.
THE BACKGROUND
What is "Type Approval"?
"Type Approval" means a process by which Equipment or a device or system is authorized by the Authority to be used in South Africa or imported into South Africa and involves verification of the Equipment's compliance with the applicable standards and other regulatory requirements;
The Authority determines and publishes in the Government Gazette the recognized technical standards with which equipment must conform in order to be eligible for Type Approval. These standards are based on the standards prepared by recognized international, regional and national standards-making bodies and include minimum requirements for meeting the Type Approval. The applicable technical standards are found in the Technical Regulations as defined in the Type Approval Regulations.
Non-type approved or non-exempt equipment, therefore, will not be allowed for use in the country and such equipment will be sealed and/or seized.
WHO NEEDS TO OBTAIN A TYPE APPROVAL CERTIFICATE?
Any Equipment used or to be used in connection with the provision of electronic communications, unless explicitly exempted by the Authority, is subject to Type Approval by the Authority.
Applications for Type Approval can be submitted by any of the following parties:
Manufacturers;
Importers;
Distributors; and
Any South African registered company
The Type Approval Certificate will only be issued to South African registered companies. Therefore, details such as company registration number, physical and postal addresses, contact persons, and telephone numbers are required in terms of the applicable application form.
THE PLAN
Type Approval takes about a month and will be at a cost of R5 109 while the actual testing at an approved facility is R4 280 at a minimum. This will account for almost 100% of this funding request.
However, getting this approval propels us into the item on our list of challenges to getting this smartphone to compete with the world's best in our own backyard...CARRIER BUY-IN & START-UP INVESTMENT.
Not many options are out there for investments of this nature and government programs are inefficient and riddled with corruption. Not to mention extremely slow which is likely responsible for many potentially great business never taking off and our unemployment being what it is, ultimately leading to crime, poverty, and inequality.
That said, all is not lost. There are Venture Capital firms but not many are a specific fit for our model as all concentrate on specified sectors, stages, and models...Their "niche."
However, Angel-List and the like are platforms with many private investors who can either gift you the money, help you get it, or invest directly in your company in the form of debt or equity. However, they often require the purchase of a package to have your project in from of them and part of the funding will go there.
The balance will be used for logistics to meet with Telco executives to present our product and negotiate them carrying our devices in their store networks.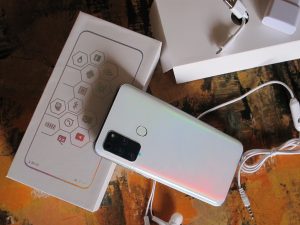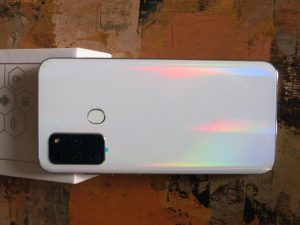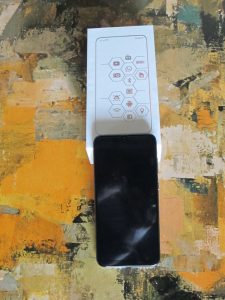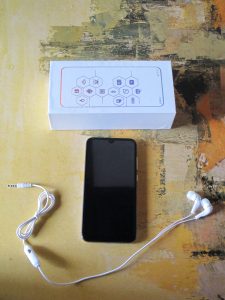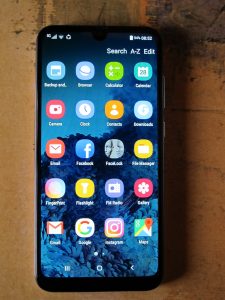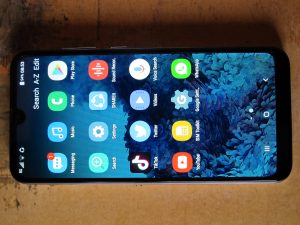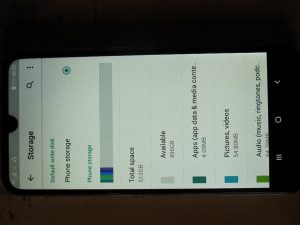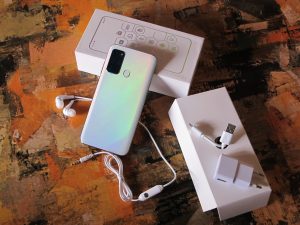 YOUR REWARDS
Pledge R200 = Reward #1! The 3rd highest contributor!

Receive a unique and stylish Mask as a token of thanks when you contribute R200 and above!
Pledge R300 = Reward #2! Second highest contributor!

Receive a unique "Dear 2020" t-shirt to help you shake off the disastrous year 2020 was and start anew!
Pledge R350 = Reward #3! The highest contributor!

Receive a stylish, one of a kind Juwish original vintage cap - with leather strap!
Project FAQ
Who am I?
I am Tiro Makhudu, founder of Aztec Mobile and a passionate South African who believes that economic freedom is the one and only key to achieving true free, equality and dignity.

That it isn't in the hands of a few to achieve but in the hands of the many ordinary folks in the decisions to do and not ask every single day.
Where are we based?
I was born and raised in Alexandra township where I still reside and what will be ground zero for what I call the dignity project.
Through these projects, R100 will be put towards a dignity fund for each Aztec phone sold, and with it, I will build or repair dignified housing for my community and many others as the business grows.
Why Crowdfunding?
The truth? there simply aren't too many options out there.
We just haven't created an entrepreneur-friendly environment. Not in our schools and certainly not in our government.
As a result, we have people who have essentially decided not to entrepreneurs deciding whether said entrepreneurs should be funded.
What is the plan once 100% funding is received?
Without a day wasted... we will courier our phone to the testing center and pay for testing immediately.