ABOUT THIS PROJECT
ORRA initiative will aim at helping employees in the hospitality industry both financially and skillfully, by developing an extensive training program for underprivileged potential employees and providing them with financial aid during the pandemic.

THE BACKGROUND
I am a 26-year-old South African citizen, who has been working in the hospitality industry in this country for 10 years.
As one of the 'privileged' few (such as no direct financial responsibilities) who happened to be employed in various establishments within hospitality sectors and working various roles, I have been exposed to the inequality that an astonishing percentage of employees, within the hospitality industry and correlating sectors, face on a daily basis. Not just myself, but the struggling disadvantaged parents, students, and humans who are constantly exploited and who are working as hard as they can to provide for their families especially during the pandemic.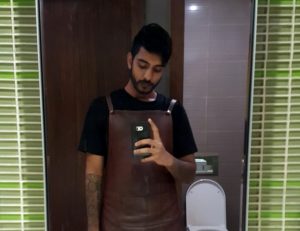 Staff are overworked and underpaid, that is the bottom line, and a conversation, as well as active change, needs to happen to improve not only our hospitality and tourism sectors, but the livelihoods of several struggling, unskilled people who turn to this industry as one of the few that require low skills, thus contributing to low-wage and exploitive low-cost labour.
Staff are often thrown into the deep end after a brief, partially informative training program that rarely touches on ways to maximize their earning capabilities, to be more efficient in a team, and are paid minimum wage, while working long hours because the perception of low-skilled labour "justifies" it, this needs to change.
The minimum wage in South Africa currently sits at R21.69/h, a change from R20.76/h
Workers on expanded public works program are entitled to R11.93/h
Industry employees are barely making a living wage every month, and are sold a justification for low wage by mostly false talks about the potential of gratuity (tips) making up for the rest of an employee's wage. We all know tips are unpredictable, hospitality establishments are often seasonal, and inadequate training by management does not help mitigate the financial and psychological effects of the commission cycle.
I have decided to step away from the industry for personal traumatic reasons, as well as my personal views on the industry as a whole and the slavery that goes on behind closed doors at many establishments you may even frequent. I have now made a decision to dedicate my years in the sun, to trying everything I can to rectify the blatant disregard for our Labour Laws and the livelihoods of the workforce.
I have been working on two projects, ORRA initiative and ORRA learn.
These projects will work in conjunction to help employees in the industry both financially and skilfully, by developing an extensive training program for underprivileged potential employees as well as providing them with basic equipment/tools, attire, and reference sources to help improve their knowledge of their human rights and laws, and increasing 4 basic core skills i.e. Customer Service, Communication, Role Time Management/Multitasking and most importantly; Preparing for an interview, where the deal-breaker lies before one either opens a door to their rose garden or sells their soul.
THE PLAN
ORRA learn will contain the curriculum and practical training through virtual and socially considerate means. ORRA initiative will be the outreach powerhouse, reaching out to several establishments nationally to join our initiative.
The medium-term goals of these projects as one entity, is to mitigate the exploitation present in the hospitality industry as well as provide financial and eventually, hopefully, psychological help to employees of an extremely demanding industry.
This funding initiative is to garner 50% of the costs required to develop the training program, training site, marketing, paperless ease of access for prospective employees without access to the internet or smartphone, approval and accreditation, conducting a qualitative study on the physical and psychological effects of working in the industry during this era that will be used to further adapt the curriculum and developing a simple-operational, single-channel retail outlet for non-perishable goods and crafts made by disadvantaged employees, which proceeds will go towards transportation costs for staff members of registered establishments, who often pay R60.00 per day or R360 per week to get to and from work.
I sincerely approach every soul who has made it this far into this post to spread the word of this funding initiative. Any help will be much appreciated, be it monetary or a simple word to a peer about this plea to change these lives who GREATLY deserve it for all the work they put into creating an experience for consumers daily, despite their personal going-on.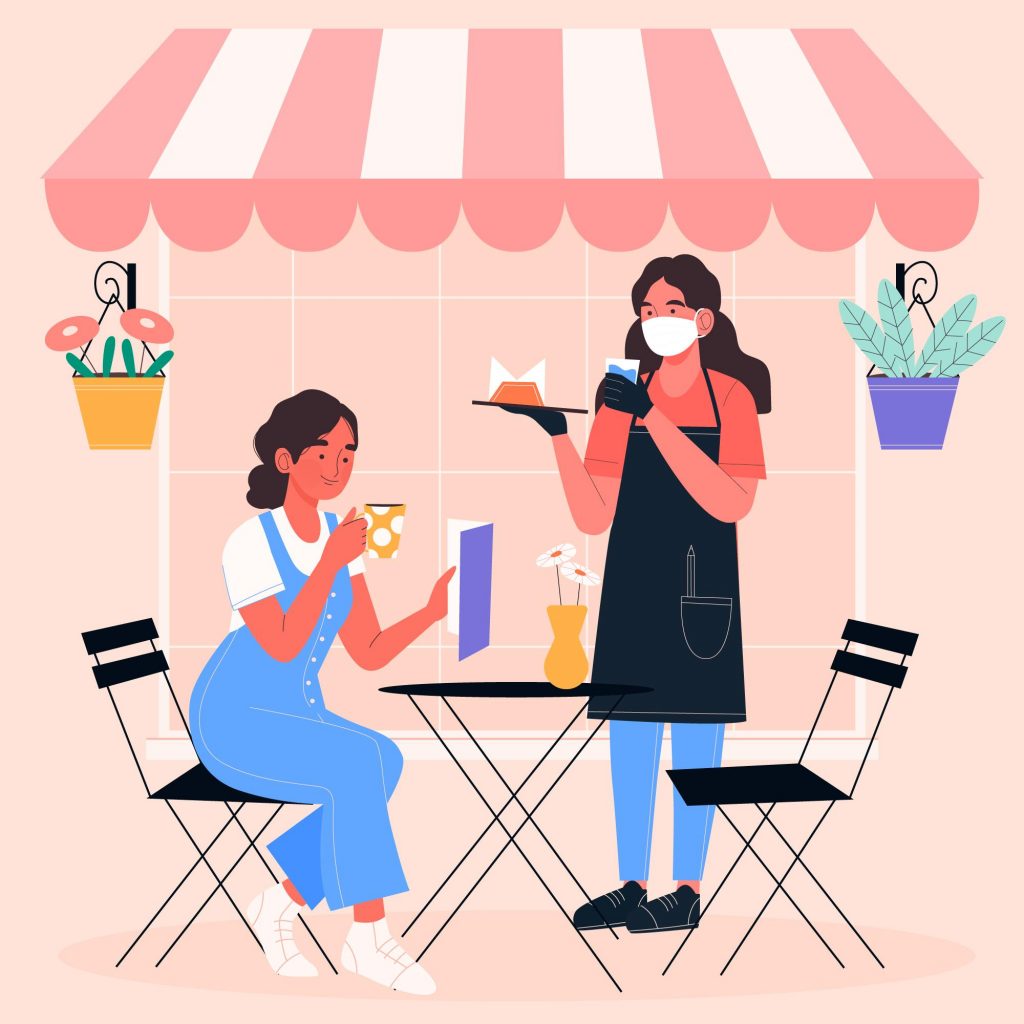 A sample of the introduction to the proposed training program, written by me, can be found at the link provided.
YOUR REWARDS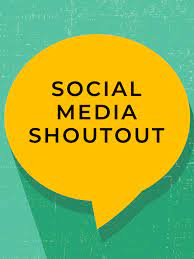 Social Media shout out
Free copy of complete guide valued at R250
Personalized contributor's bio on ORRA learn website
Personalized thank you in curriculum acknowledgment
Pledge R2000 = Reward #2!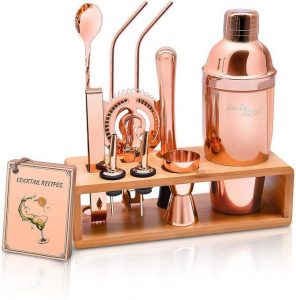 Social Media shout out
Copy of complete guide valued at R250
Personalized contributor's bio on ORRA learn website
Personalized thank you in curriculum acknowledgment
R300 voucher to any affiliated restaurant at the time of registration
ORRA initiate printed sustainable hemp T-Shirt
ORRA learn branded apron
Pledge R5000 = Reward #3!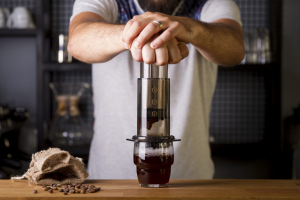 Social Media shout out
Copy of complete guide valued at R250
Personalized contributor's bio on ORRA learn website
Personalized thank you in curriculum acknowledgment
R400 voucher to any affiliated restaurant at the time of registration
ORRA initiate printed sustainable hemp T-Shirt
ORRA learn branded apron
Personalized bar kit, including bar blade, corkscrew, double-strainer, shaker, and jigger valued at R450
Branded ORRA initiate hand-sewn hemp tote bag
AEROpress cold coffee brewer valued at R828
Warmest Regards
Craig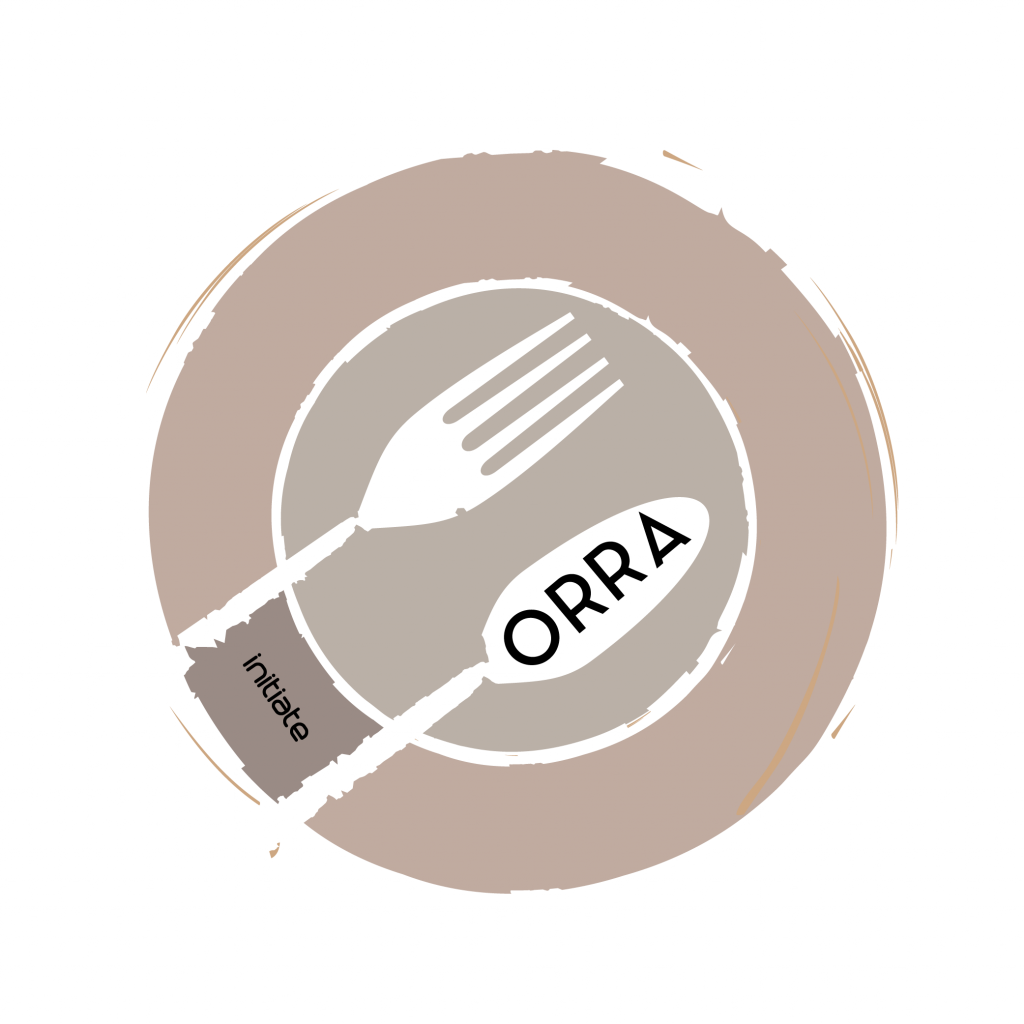 Knowledge is Power
Updates
FUNDING REQUEST BREAKDOWN
The total funding request, which makes up 50% of the costs required to develop the ORRA Learn curriculum, will be broken down as follows.
Costs have been totaled off.
(Apologies for the low quality content, we are trying our best with limited resources)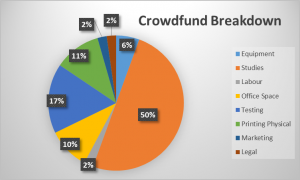 Low-Skill = Low Wage - A Piece of that Pie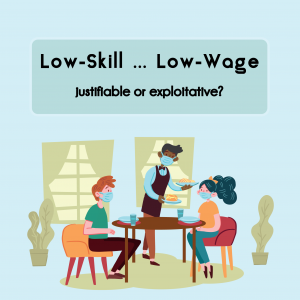 TL/DR: Low-wage contributes to workplace exploitation.
It's no secret that waiters make the bare minimum in wage (R21/h, sometimes less by unethical employers like my previous employer who paid me R11/h, at a 35 seater cafe, during a pandemic with virtually no custimers), with just as many financial responsibilities as most of the general public.
Perhaps the perception of a waiter's salary is based on the reputation of the establishment they work in.
Insufficient training, low-skill development and submission in the hospitality industry all contribute to low-wage, as the lack of skills and ability to draw in money is not worth a liveable wage in the eyes of employers. Which is why donations to ORRA initiate annihilates the low-skill-low-wage perception.
Tips/Gratuity statistically makes up 60% of a Waiter/Server's daily wage (regarding employees who earn a salary and tips instead of working on a commission basis, like many other establishments that subject their employees to that). Not to mention, that at most establishments, tips are pooled and subdivided between FOH (Front of House) and BOH (Back of House) staff, which may seem admirable but always leaves an employee feeling like they've pulled more weight for a fraction of outcome.
Tips, to the eye of the consumer, is only valid for great customer service, as it isn't compulsory. Most consumers are unaware that in a restaurant, a table of 8 or more can be charged gratuity automatically for the amount of work that goes into catering for a larger group of customers. Servers are entitled to it, yet they bare the brunt of complaints and drunken ramblings about the charged 10% on a customer's bill.
Tips, to the eye of the employee, makes up for their meals and school fees and clothes and other daily living expenses, as their basic salaries (if offered even that, at R21/h) barely cover transportation to and from work and the rent for the most basic of rooms.
Amidst the pandemic, prices for most things have increased. This means restaurants are spending more on resources, and employees are spending more on their daily living, yet wages and expectations remain the same, creating an uninspiring working environment where customer service suffers as employees are financially, psychologically and physically pushed to their brinks.
Either sufficient training (which ORRA Learn, part of the ORRA initiate Initiative aims to provide for free to prospective employees) may help increase the earning potential in regards to gratuity, by arming employees with skills and methods to provide seamless and efficient service.
Employers need to increase basic salaries, destroy the commission based pay during the pandemic (Employees receive a small percentage of overall sales for the day),
Or the rate of minimum wage HAS to change further, despite disapproval from employers and business owners as they need to realize their operations cannot run without their staff, who are skilled and reliable.
If low-wage can be eradicated in this country, especially within the hospitality industry that makes up for most of the entry-level employment by underprivileged and low-skilled staff, more people will be able to live an actual life unlike those that fear missing out on a car payment or WiFi installment.
These employees need to eat, live in comfortable homes and afford to send their children to school, mitigating child labour that is present too, in this country.
Project FAQ
Textbook/Guide Introduction Sample
Introduction
The Hospitality industry is a web of entities that operate to provide lodging, entertainment, leisure and an experience for the consumer. Within this web lies a strand of services called Food and Beverage, which offers the consumer the production and service of consumable goods in an on-premises engagement (Restaurants, Hotels, Bars) or off-premises engagement (Take-Away, Catering, Fast Food).
All these various services come with their own quirks, perks, and challenges yet the principles and ethics are one and the same. Often people who are looking to be employed within the Food and Beverage industry are seeking a fast-paced and people-orientated environment, with the desire to make quick money. These environments can be fun and invigorating but may come with many challenges and lessons that will help build strong will, charisma, personality and creative ways to manage your finances.
This guide aims to equip you with core skills and the ability to apply yourself in a way that will maximize your earning capabilities in the Food and Beverage Service. We will discuss topics such as preparing for an interview, customer service, duties and roles and other lessons to help you better understand what a day in the life of a Food and Beverage service provider is like, and how to enhance your earning capabilities and build core personality traits that are beneficial to all aspects of life.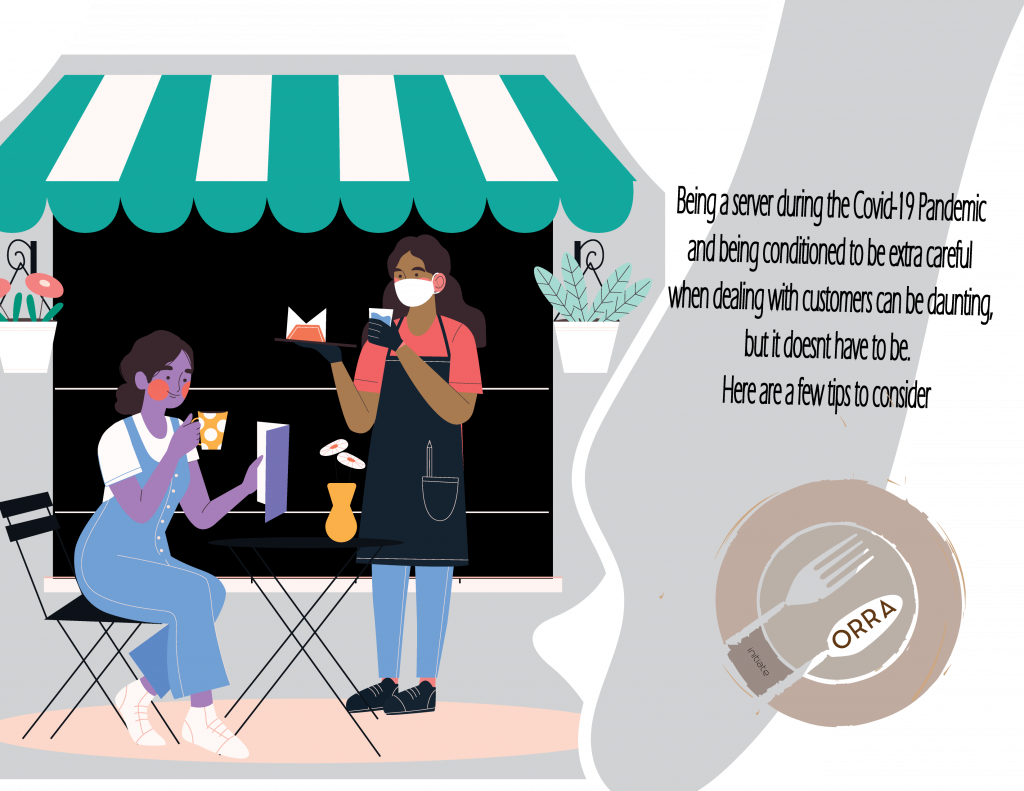 Overview
In this guide, you will learn core skills like Customer Service, Time Management and Multitasking, Sales and general People Skills in relation to this industry, that may enhance the way you interact with customers and your performance at work.
The Hospitality Industry is a rocky path of twists and turns and unexpected surprises. If you're looking to join the industry, you probably crave adventure and fast-paced, stressful environments. You love people, talking to people, getting to know people and creating an experience for people that will have them coming back for more.
Food and Beverage is one of the more unique entities of the Hospitality Industry, as it tends to collaborate with all other aspects within. Besides the restaurants and bars you frequent, you can find somewhere to catch a bite to eat or a sip to quench at a Hotel, Sporting Stadiums and Amusement Parks and even on the beach. It unites these aspects and not only provides a service to the consumer, but also an experience that will keep them coming back and in turn help the business grow while also helping you fill your financial needs.
Further down the path you will find various routes to take that would often lead to a clearing of opportunities that will help expand your personal experiences and skills that will allow you to travel and meet interesting people and also earn a decent living.
You'll find the respective roles and duties within the establishment you've chosen to venture into.
You could choose to be a server and spend most of your time interacting with customers, getting to express your personality, and learn about food by seeing first-hand how meals are prepared to when they are served.
A Barman can get to express their creative sides and unique palate by blending flavours, aromatic notes, and theatrics to offer the customer a whole world in a glass, as well as expanding their knowledge on soft drinks, spirits, wines, beers, and how they all come together to create the perfect accompaniment to a meal.
Baristas are able to understand the in-depth chemistry and mechanics of creating the perfect cup of coffee, creating a spectacle in intricate latte art and giving the consumer a delicious, energizing boost.
All the above are considered "Front of House" roles, as they are usually in line of view of the customer and at the "Front" of the experience being created. These roles require someone who has a strong personality and can keep a customer coming back for who you are and what you can do. They also require a lot of stamina, patience, time management, and the ability to multitask under stressful circumstances to provide a service that is seamless, of consistent quality, and in a timely manner.
Food Preparation is handled by the Kitchen Team, which comprises of the chefs, fry cooks, grillers, sculler,y and kitchen/pass manager, who handles the orders coming in and going out and usually has other rotating roles in the kitchen. The team is considered "Back of House", and is usually not in line of view of the customer. There are restaurants and hotels with "Open Kitchens", which may be in the centre of the "floor", yet the roles stay the same.
The Cleaning and Maintenance team ensures that everything from Front of House to Back of House is neat and tidy and visually appealing to the customer, making them feel welcomed to sit down and dine.
Managers have roles that extend through both Front of House duties and Back of House duties. They ensure that all the above roles and teams are working cohesively, customers or guests are comfortable, and managing finer operational tasks like tracking and recording stock levels and daily turnover. Sometimes they are required to handle marketing and direct public relation and they typically need to have extensive knowledge and experience in all the other roles. Working your way up to management is possible by mastering what is required in all other running aspects. Management is the brain behind the daily operations, and bad management almost always reflects in bad service.
Whichever path you decide to take, acknowledging all the other requirements of other roles can help enhance your skillset and prove your worth to your employer.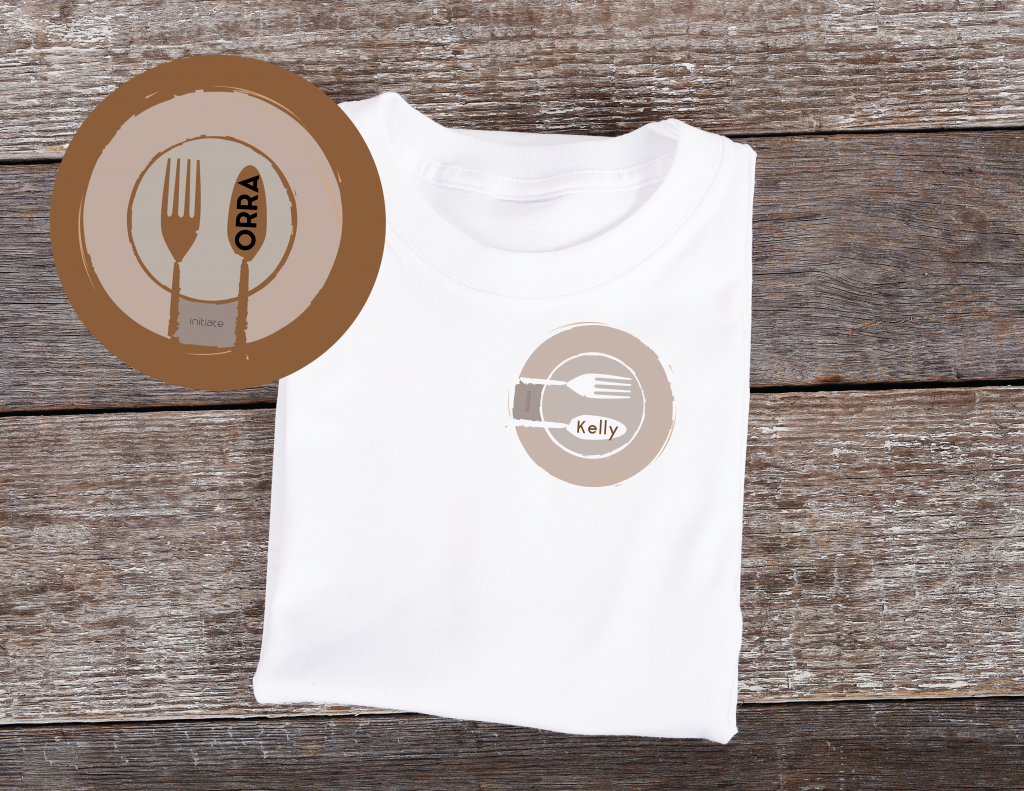 Proposed uniforms for prospective employees enrolled in the ORRA Learn program.
Who am I?
My name is Craig Eamiah.
I am 26 years old and have been a Waiter, Bartender, Barista, and Restaurant Manager for 10 years.
Exploitative environments I've been exposed to have inspired this initiative.
Where are we based?
Ballito, Kwa-Zulu Natal, South Africa
Why Crowdfunding?
This campaign benefits the whole community, industry, and economy, as well as those looking to join in on it, thus reaching out to the communities who may benefit.
What is the plan once 100% funding is received?
Develop the ORRA learn Curriculum, Training Site, Accreditation, and Hiring qualified employees to help train and inspire prospective students of ORRA Learn and members of the ORRA Initiate initiative.
Funds will also be allocated to supplying employees with basic benefits and distribution of the curriculum to those who are beyond the means of access.