ABOUT THIS PROJECT
Online Crafters Market.
Plaasstal is a unique online crafters market, geared specifically towards the Afrikaans-speaking farming community, where they will have the opportunity to open up their own online "stalls" to showcase and sell their handmade products.
The focus will be on products of the highest quality and can also include items such as homemade jams, chutneys, and sauces.
This online market will offer support to our "Boere" community in that it offers individuals who are not internet savvy, or do not have the correct tools or financial backing, to market and sell their products online.
THE BACKGROUND
My name is Melissa Schafers and I am a Brand & Creative Specialist. I have a B.A. Degree in Creative Brand Communications with specialisation in Art Direction.
I have 15 years of experience in the Graphic Design field and have worked in advertising, publishing, packaging, and corporate in-house design environments. I have a passion for building and nurturing brands.
My entrepreneurial spirit has lead me to this point and I believe and trust that I am going to make a success of this project.
THE PLAN
The plan is to raise enough money to purchase an online "store" with WooCommerce.
The rental of such service costs R7012.67 for a 24 month period and needs to be paid upfront.
The platform needs to offer the facility to open up unlimited stores or "stalls".
It needs to have sufficient storage space.
The "market" storefront needs to be branded with a specific look & feel.
It needs SSL
It needs domain privacy and protection.
It needs a professional mailbox.
The additional funds will go towards paid advertising on Facebook, Twitter, Instagram, LinkedIn and Twitter, as well as marketing materials such as business cards, leaflets, and vehicle branding.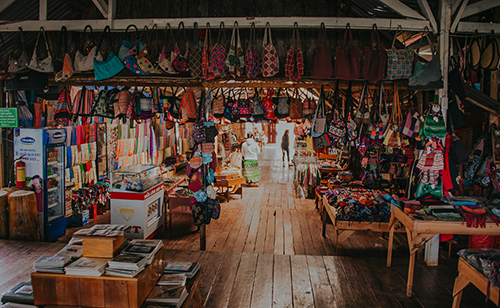 YOUR REWARDS
Pledge R200 = Reward #1! Thank You Shout Out!

Pledge R200 and get a personal Thank You Shout Out on social media from Plaasstal!
Pledge R400 = Reward #2! Social Media Post!

Pledge R400 and let us showcase a picture of your handmade product(s) together with a short writeup and contact details of where people can purchase your items.
Pledge R600 = Reward #3! Email Newsletter Feature Article!

Pledge R600 and get a spot in our email newsletter with a picture and a short article to showcase your home-based business and products.
Project FAQ
What is Plaasstal?
Plaasstal is an online marketplace website that allows users to buy and sell items.
How does it work?
Plaasstal allows users to set up their own mini-stores ("stalls") within our eCommerce platform.
How much does it cost to rent a "stall"?
Nothing. It's absolutely free!
What's in it for Plaasstal?
We charge a 2.5% commission fee on each transaction.
Is it safe to buy or sell through Plaasstal?
Yes, we will have an SSL Certificate so that we can securely accept online payments.
Who are we?
Melissa Schafers and Belinda Labuschagne have teamed up to work towards creating the online market of their dreams.
Where are we based?
We are based in the South of Johannesburg, close to Gold Reef City.
Why Crowdfunding?
We need your help to make our dream a reality. In order to start up, we need cash upfront and extra moola for paid advertising on various social media platforms.
What is the plan once 100% funding is received?
We are rearing to go, so once 100% funding is received we will purchase the online platform and start advertising the online market immediately.
Adverts will go out on various social media platforms and specific facebook groups in order to create awareness.
Email newsletters will go out announcing the opening with advertisements on how to open up your own online "stall".