ABOUT THIS PROJECT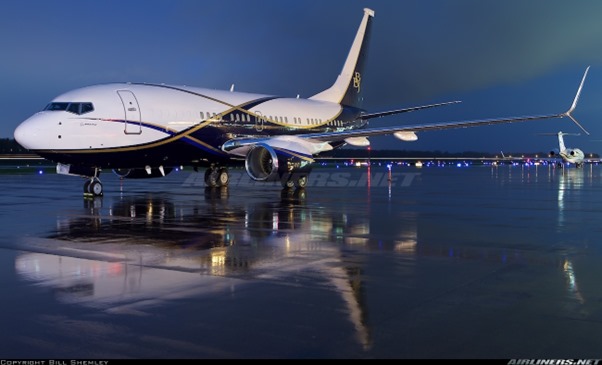 Boeing 737 BBJ - VIP Fleet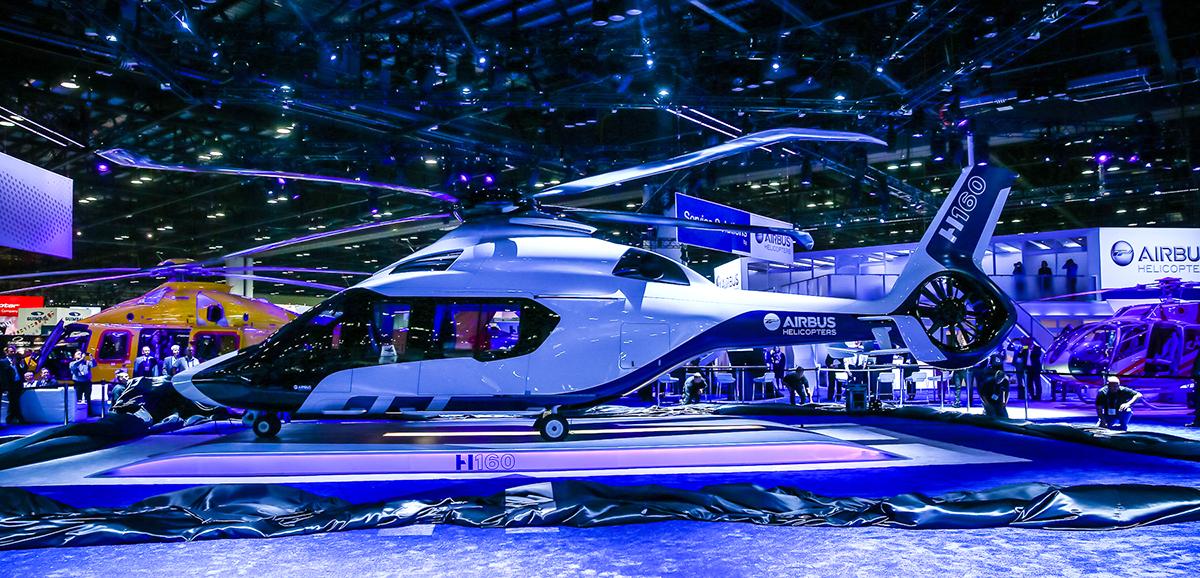 AH 160 6 Seat VIP Helicopter for game lodges and sightseeing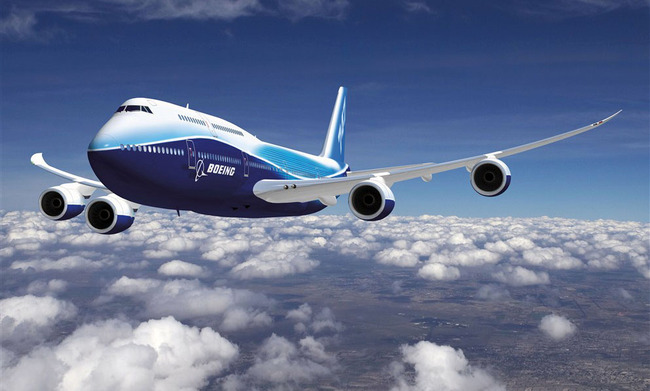 Boeing 747 - 800F - Cargo Fleet
We need seed capital to set up international entities and would receive Capital investment within 90 days and be able to return crowdfunding plus ROI of 10% - 20%
BIOGRAPHY RAPTOR AEROSPACE
"Aerodynamically the bumblebee should not be able to fly. But the bumblebee does not know that, so it goes on flying anyway." 

Mary Kay Ash
Raptor Aerospace is an "Afrocentric" company focused on the aviation industry and its strategy is based on six pillars each of which, although unique and independent in their own right, have synergies with each other and contribute to the overall success of the group.
Cargo:
On a worldwide basis, cargo has made a rapid recovery post-Covid, and many airlines are contemplating increasing the size of their dedicated cargo aircraft fleets.  Raptor Cargo will operate 138 flights per month on a scheduled basis servicing twenty-four long-haul international destinations and twelve regional African cities using five Boeing 747-800 F, five Boeing 737-800 F, and two ATR72-600 F aircraft.
This will be accomplished using the classic "hub-and-spoke" methodology and a dedicated state-of-the-art semi-automated cargo complex will be constructed to accommodate the efficient flow of air cargo.
Aircraft Maintenance Organisation:
Due to the size of the aircraft fleet Raptor Aero Maintenance will construct its own MRO in order to provide cost-effective maintenance to the fleet.
This facility will also be made available to other African airlines and a suitable target market has been identified.  We will undertake maintenance up to and including "C" checks.  D checks will be outsourced to other MROs.
VIP Executive Charters:
Raptor Executive Charters will employ a fleet of seven fixed-wing and one-rotor-wing aircraft for deployment into the charter market.  Five of the aircraft will be capable of operating on long-haul routes negating the requirement for an intermediary refuelling stop.
The target market for these aircraft will include inter alia governments, multinational companies, high-net-worth individuals, mining houses, game lodges, the United Nations, and the African Union.  Two aircraft will be based in Addis Ababa and the remainder will be based at Lanseria International Airport.
Aircraft Leasing Division:
All aircraft will be owned by a subsidiary company and operated on a Bermuda AOC.  This offers the maximum possible protection of the company's assets and facilitates the operation on a worldwide basis.
In addition to the aircraft intended for use by Raptor an additional fleet of Embraer E195-E2 aircraft will be acquired for long-term leasing to African airlines.
Flight Simulator Training Centre:
Due to the number of pilots that will be employed by Raptor in order to operate the various services, a flight simulator centre will be established in order to cater for recurrency training as well as type
conversion training.  This facility will also be made available to pilots from other airlines and will prove to be the most economically viable method of complying with the regulatory requirements for flight safety.  The intention is to install a Boeing 747, Boeing 737, and Embraer E195 flight simulator at the centre.
Unmanned Aerial Vehicles:
Raptor will use U.A.V.s for use in humanitarian aid purposes in disaster scenarios.  It is envisaged that these will be deployed for search and rescue, transportation of emergency medical supplies, and delivery of food water and blankets.
Three different aircraft types will be utilised namely Schiebel, Elroy, and Rhaegal.  Each offers a different payload and range capability making the offering highly flexible in its capabilities.
Fixed Base Operation:
A dedicated fixed base facility will be established to accommodate the fleet of VIP aircraft.  This will also service other arriving VIP aircraft and provide a full menu of services to them including, hangarage, cleaning, refuelling, flight planning and filing, crew accommodation and transport etc.
Overview:
Raptor will be managed in strict accordance to the King IV principles and corporate governance will enjoy the highest priority.  A total of 1,364 permanent direct employment positions will be created.
In addition, our commitment will be focused on skills transfer, training, education, employee well-being, and sound corporate/community relationships.
YOUR REWARDS
Pledge R1 - R100 000 = Reward #1

Within 90 days receive back your pledge with 10%
Pledge between R1 and R 100 000 and receive your initial capital back with 10 % interest in 90 Days
This implies that if you pledge R1 000 after 90 days you will receive R 1 100. This is an ROI of 40%.
Pledge R100 001 - R 1 000 000 = Reward #2!

Within 90 days receive back your pledge with 15%
Pledge between R100 001 and R 1 000 000 and receive your initial capital back with 15 % interest in 90 Days.
This implies that if you pledge R1 000 000 after 90 days you will receive R 1 150 000. This is an ROI of 60%
Pledge R 1 000 001 - R 7 700 000 = Reward #3!

Within 90 days receive back your pledge with 20%
Pledge between R1 000 001 and R 7 700 000 and receive your initial capital back with 20 % interest in 90 Days.
This implies that if you pledge R7 700 000 after 90 days you will receive R 9 240 000. This is an ROI of 80%

Project FAQ
Who are we?
We are Raptor Aerospace
We are a highly experienced team of airline professionals, with 500 years of combined experience.
 All key positions associated with formal airline structures are filled

Executive Team
Where are we based?
We will be based in Lusaka - Zambia (Opsco, Cargo Hub, MRO, Flight simulator facility, and FBO), Bermuda (Country of Aircraft registration), South Africa (Management services)
 The scheduled cargo services will operate to 24 International cities and 12 regional African cities
Why Crowdfunding?
Seed capital is required in order to kickstart the project and receive our international funding and get Raptor flying.
What is the plan once 100% funding is received?
International companies will be incorporated and bank accounts opened
Air service licenses and air operator certificates will be finalised
General sales agents will be interviewed and appointed to ensure the revenue streams
Pre-purchase inspections will be undertaken on the aircraft fleet prior to purchase agreements being signed
Construction will commence on the cargo hub and aircraft maintenance facility
We are so close but need your help to create aviation history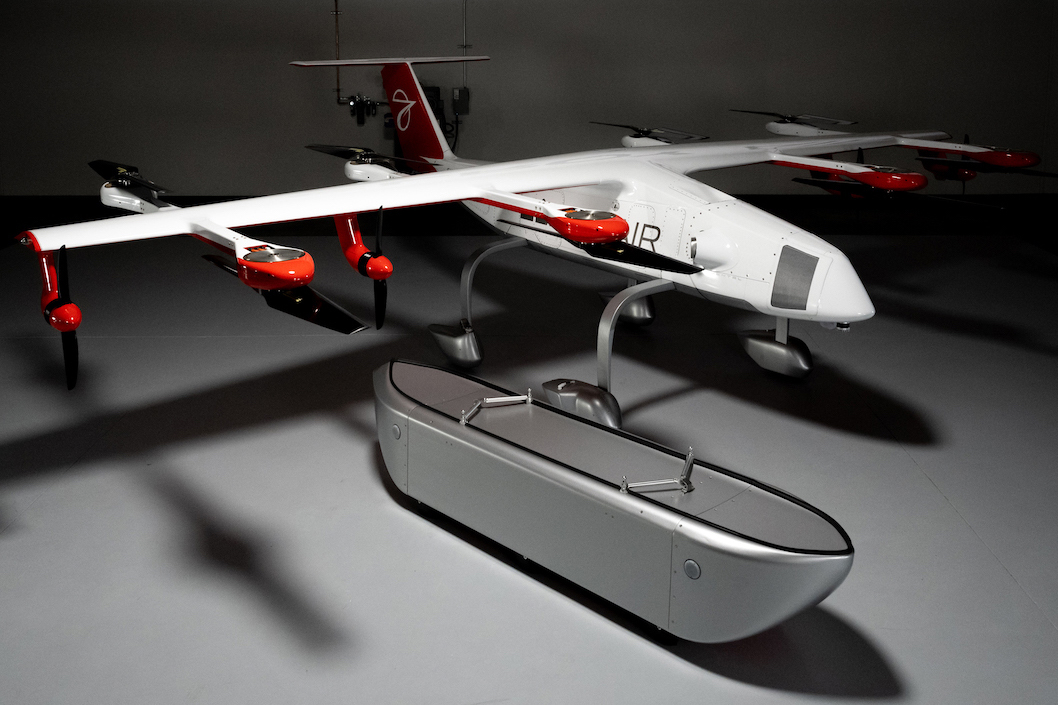 Elroy Chaparral