ABOUT THIS PROJECT
Let's celebrate International Disability Day on December 3rd by making rights a reality.
Sponsor the cost of audio description for the classic South African film Izulu Lami (2008) and help blind people realize their right to culture. ShazaCin will make the film accessible through IsiZulu Audio description (AD). AD is an art form and access tool that opens the visual world to persons with visual disabilities.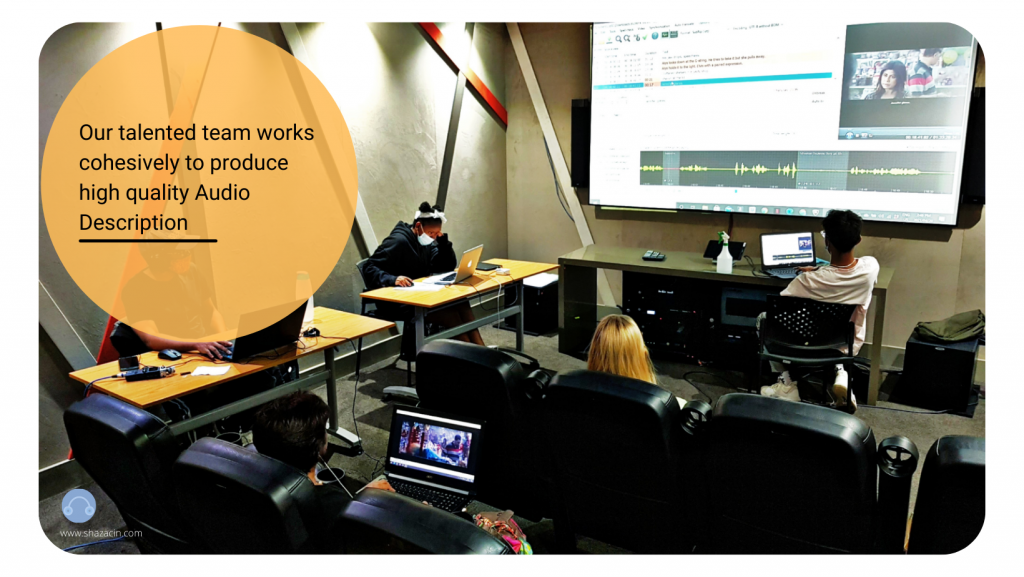 Who We Are
ShazaCin makes movies, TV shows, and other visual content accessible to persons with visual disabilities through audio description (AD). Whatever can be seen, can be described.
We all live in a visual world but blind people are largely excluded from it. AD changes that. It is an art form and an access tool that involves using words skillfully to describe still and motion images. It provides a rich imaginative experience for blind and visually impaired viewers.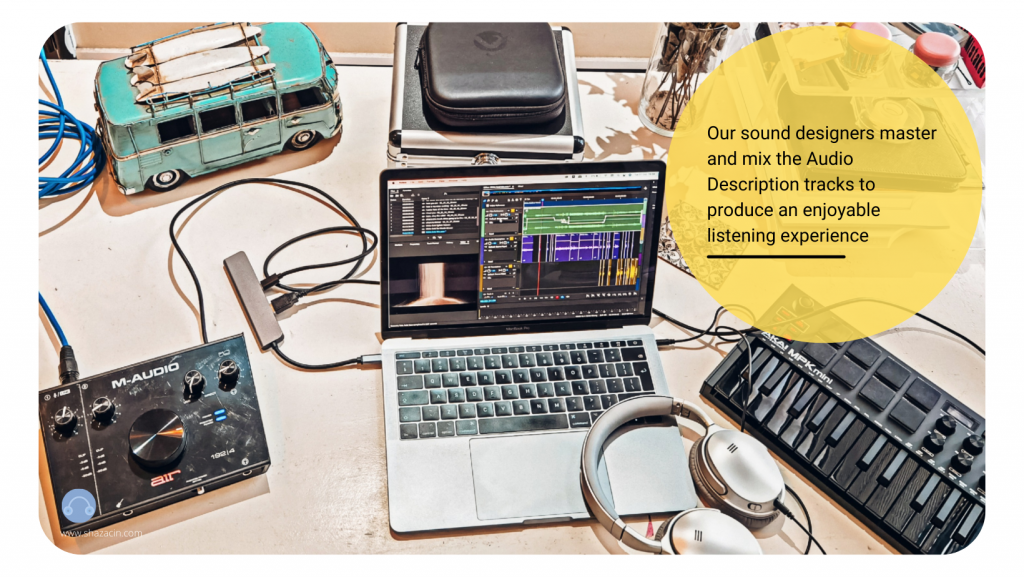 ShazaCin is a young, innovative disabled-owned company creating AD for film, television, books, theatre, museums, tours, education, health content, and more, to international standards. We already have a proven track record.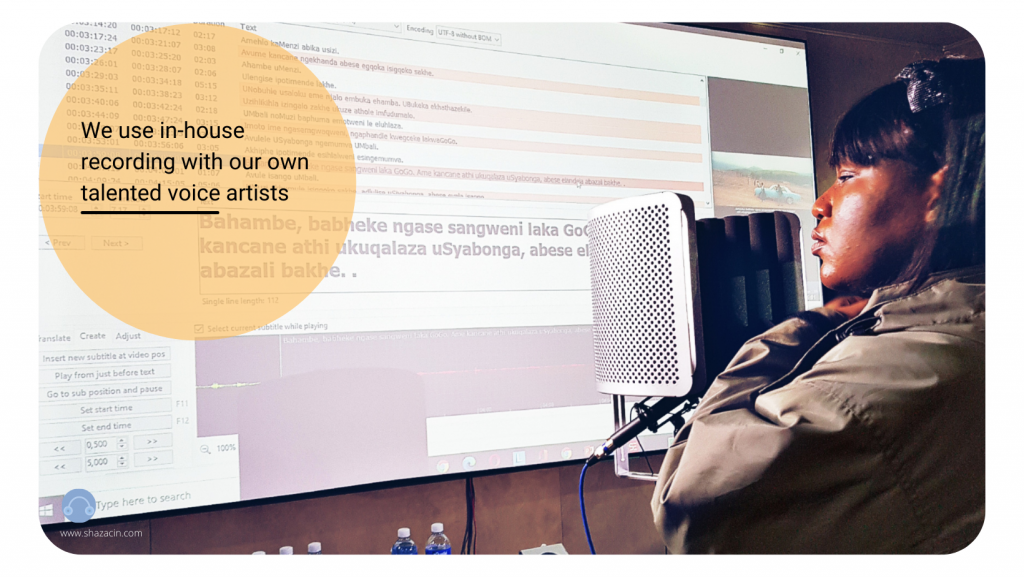 In our first year, we completed 15 AD projects. We have also created a unique app, ShazaCin, to enable blind viewers to enjoy AD film and video independently using their phones. We are seeking your support to bring a classic South African movie, Izulu Lami, to blind viewers through audio description.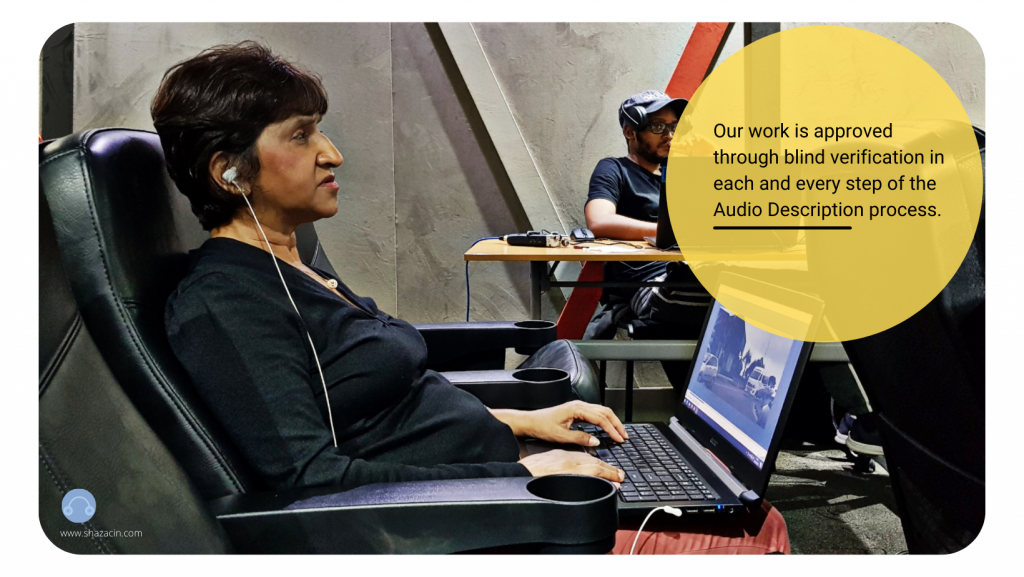 Why We Need You!
Very few African productions are accessible to blind audiences. Our key focus is on local film in local languages, created by local talent, to enrich the lives of visually disabled persons in Africa.
With your support, we can add to the online library of accessible media. All funding will go towards developing and delivering an audio description track for the film, Izulu Lami.
This investment opportunity not only promotes equality for blind persons but also helps the entertainment industry as a whole in South Africa to recognize the importance of Audio Description.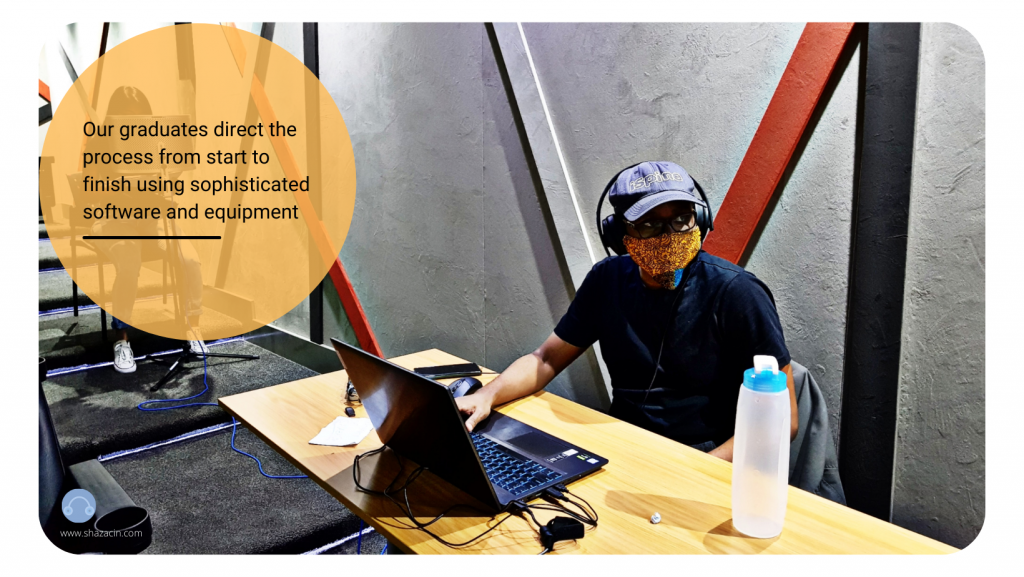 YOUR REWARDS
Pledge R100 = Reward #1! ShazaCin Appreciation

YOU will be presented with a ShazaCin Certificate of Appreciation thanking you for your support!
We will also provide a BBBEE Letter for businesses/corporations that back the project!
Your Name will be added to a list of Backers on the ShazaCin website!
You will be kept up to date on the creation of the Audio Description track for Izulu Lami, through video progress reports and interactive webinars!
You will hear directly from members of the blind community who benefit from the project about how it has changed their lives!
Pledge R500 = Reward #2! ShazaCin Formal Commendation

In addition to ALL the Rewards for Level 1, Level 2 Backers will receive

a Personal or Company Feature on the ShazaCin website!
a Personal or Company Feature on our Social Media!
Pledge R1000 = Reward #3! ShazaCin Accreditation

In addition to ALL the Rewards for Level 1 &2, Level 3 Backers will receive:

A credit on the Izulu Lami Audio Description soundtrack!
+ invitation to the premier of Izulu Lami with Audio Description (Virtual/in-person depending on COVID-19 restrictions)!
Pledge R5000 = Reward #4! ShazaCin Support & Collaboration

In addition to ALL the Rewards for Level 1, 2 &3, Level 4 Backers will receive:

A profile of YOU or Your Company on the ShazaCin website & app
+ YOU may use this to showcase any designated product/project/charity involvement!
If you choose to donate R50 000, the Entire GOAL amount for this project, we will in addition develop Audio Description for YOUR logo/branding visual content, FREE of charge!
For more information visit ShazaCin
To check out the app, go to app.ShazaCin.com
Visit our social media pages:
Contact Us:
E-Mail - info@shazacin.com
Telephone - 083 263 9870
Project FAQ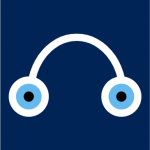 Why do we need your support?
Information, education, and entertainment are increasingly video-based.
Television, the internet, streaming channels, social media, and mobile apps transmit visual content in every aspect of our daily lives. COVID-19 has accelerated this trend.
As we study, work, relax, catch up on news, pursue healthy lifestyles, shop, bank and keep in touch with our loved ones online, we rely more and more on video. That's great – except that people who are blind or visually impaired are being left behind. They are denied accessible visual content that connects sighted people to each other and the world. Audio description removes this barrier.
Skillful use of the spoken word makes the visual-verbal. It enables blind people to participate, contribute and function independently. However, most video content – including classic films – is not audio described.
Societies, governments, and video content producers have not fully recognized how blind people are marginalized and do not apply adequate resources to address this growing injustice.
What is ShazaCin's track record?
Our showreels present a compilation of our Audio Description work for South African productions. Here you can experience the Audio Description we have created in different genres during the past eighteen months.
Click this link to open a Google Drive folder and view our portfolio of work (Kings of Jo'burg, 2020; Riding with Sugar, 2020; Sticks and Stones, 2016)
We've also done multiple local films with the help of the KZN Film Commission: (Kandasamys: The Wedding; The Letter Reader, 2019; Kings of Mulberry Street, 2019)
Why Izulu Lami?
Izulu Lami is a film of huge cultural significance in South Africa and we've received permission from the rights owner to create Audio Description for it. It was released in 2008 and to this day 'Chili-bite' remains one of the most memorable characters ever to grace the big screen.
Izulu Lami wasn't only a local success but made international waves, winning the Dikalo Award for Best Feature Film at the Cannes Pan-African International Film Festival. However, without Audio Description, blind movie lovers in Africa and the rest of the world are excluded from enjoying such classic films that celebrate the history, beauty and culture of this region.
ShazaCin is here to change that. We are on a mission to audio describe South Africa's 'golden oldie' movies and Izulu Lami is next on the list. Everybody deserves access to this, so please support us.
How will your donation be used?
Your donation will go towards the cost of creating an Audio Description soundtrack for Izulu Lami in isiZulu.
The process involves training, scripting, editing, quality-assuring, voicing, recording, mastering, and mixing of the track. It costs around R500 ($35) per recorded minute to produce Audio Description. You may choose to sponsor any number of minutes you wish – one, five, ten, or the entire film. Whatever your contribution, it will make a positive difference to opening the visual world to persons with visual disabilities.
Your donation will also indirectly help us expand and improve the ShazaCin mobile app. ShazaCin is like a free 'personal narrator' on your phone, letting you get to know, understand and interact with the visual world. We are building a library of audio-described video content including films, series, documentaries, tours of museums and galleries, cultural/heritage experiences and illustrated books.
The ShazaCin app listens to video playing on a computer, mobile device, on television, or in the cinema. It then ingeniously matches the audio description track to the exact timestamp of the video.
Why do we need the ShazaCin app?
Cinemas and television in South Africa do not have the capacity to deliver Audio Descriptions independently to visually impaired members of an audience.
The infrastructure to do this is costly and broadcasters and cinemas have been reluctant to invest. As a result, blind and visually impaired individuals are denied the right to enjoy culture and entertainment. This impacts negatively on their quality of life and perpetuates the myth that the visual world is not relevant to people who are blind.
The ShazaCin app means every viewer can follow a movie or other video content independently.
What is the impact of your donation on our beneficiaries?
As a result of your donation, visually disabled persons will be able to enjoy the classic South African movie Izulu Lami via an audio description track delivered to their phones.
You will be able to hear directly from our beneficiaries about the difference your donation has made to their lives.
You will also be able to learn how audio description and the ShazaCin app are opening the world by enabling visually disabled persons to see through words.
What ShazaCin users say about audio description and the app: