ABOUT THIS PROJECT
Create a sci-fi spacecraft model from a Print out of the flattened model parts.
I would like to make a print file available for people to build their own Sci-fi spacecraft from home for fun.
THE BACKGROUND
I am a 3D artist who enjoys making models and all things science fiction.
I was inspired by spacecraft designs I found on the internet and wanted to make my own model and thought it would be a good idea to create one that I could print out on paper and cut out to assemble in real life.
THE PLAN
I need to flatten and arrange all the parts of the model onto a flat sheet so it can be printed on paper or cardboard. I also need to add the tags to each part so they can be glued together.
Once the project is funded I will be able to finish making the file and building the model to finalize the design and make it available to all backers as a high-resolution print file.

YOUR REWARDS
Pledge R50 = Reward #1! High-Resolution Print File for download

You will receive a link to the completed high-resolution print file to download so you can build your very own model
Once the project is funded I will send you a link to be able to download the completed high-resolution file that you can use to print out and make your own model.
Pledge R500 = Reward #2! High-resolution print file download with custom Decal

You will receive a link to download the high-resolution file with your custom wording on the decal
Once the project is funded I will replace the wording on the decal where it says 'PROTOTYPE' to the wording of your choice and you will receive a download link to your custom high-resolution file for download.
Pledge R1000 = Reward #3! Custom Signed model

Receive a fully assembled model with the option of colours and custom decal that I will sign
I will make a fully assembled model that will be in your preferred colors and you will have the option to replace the 'PROTOTYPE' decal with your preferred wording. I will personally sign the model and it will be shipped to you via your preferred shipping method.
You will also receive the high-resolution print file for download.
Project FAQ
Who am I?
My name is Denzil and I am a 3D artist who enjoys all things creative.
I am inspired by great science fiction movies, games, and books. I have a passion for creating digital art and creating 3D models and animations.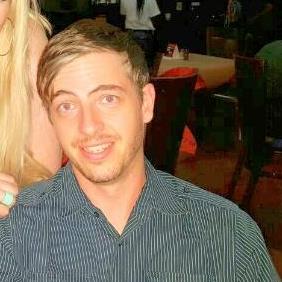 Where am I based?
Johannesburg, South Africa
Why Crowdfunding?
I have many projects I would like to explore and would only like to make a product that is available to people if there is an interest in it.
What is the plan once 100% funding is received?
I will use the 3D model I have already created to make a flattened version of all the parts so that it can be printed out and then cut out and glued together for backers to make their own model at home.
All backers will receive the high-resolution print file while higher-tier backers will receive their custom print file and/or model in addition.