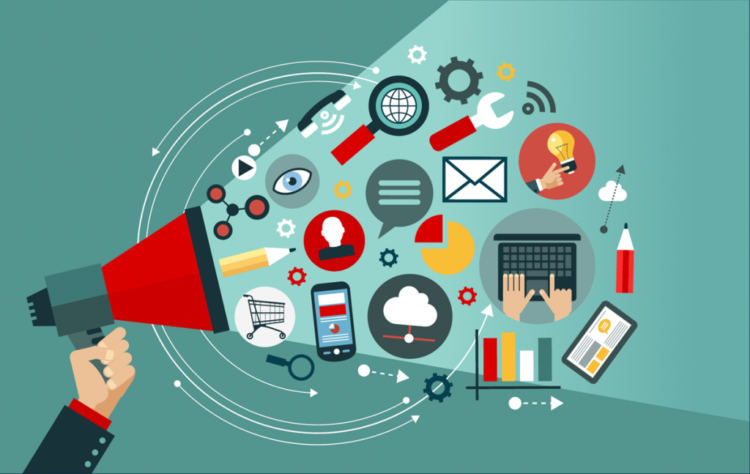 In addition to crowdfunding tools related to fulfillment, we've included tools to manage press outreach, simplify social media engagement, and make your visual assets the very best that they can be.
Let's go make your crowdfunding campaign a success.
Your video is the single most important part of your campaign's landing page. You have to make it good and compelling. Though you don't necessarily need professional help to create a good video, you should at least make sure that you have appropriate lighting and are shooting with a good camera. Just as importantly, you should have a good microphone; your video is of a much higher quality if there's no mumbling or extraneous noise. We've selected this lapel microphone by Sony for its quality and very affordable price.
Every video needs to be edited to add new effects, to take away certain parts, and to string together difference scenes. If you have a Mac, use iMovie, which offers a great deal of functionalities. If you're looking for a slightly more premium editor, consider using the Adobe Premiere Pro CC.

Social media engagement is critical to the success of a crowdfunding campaign. But it's a lot more work to be reactive than it is to be pro-active. That's why we recommend that you schedule out tweets in advance, before your campaign launches. For example, schedule a tweet a week before your campaign closes to let your Twitter followers know that they have only seven more days to contribute. One way to do that is with Hootsuite, which lets you schedule tweets and Facebook updates well ahead of time while giving you advanced analytics to track the metrics of each tweet.

PostNet Courier offers a comprehensive range of Domestic and International courier products and services to a large number of diverse organisations in the South African business market. Through our large network of over 300 owner operated retail stores and our carefully selected strategic partners, we are able to offer the widest range of courier services in South Africa.
One of the best things that you can do to build an enduring business after the campaign is to make sure that you have a website before the campaign. Having a website gives you three important benefits: more interest on a platform that you control, better SEO as a result from links and traffic from Jumpstarter, and the ability to generate cashflow from pre-sales. So check out Jumpstart, a theme developed by Shopify that closely mimics your campaign page. Best of all, this theme is free.
Digital Tutors is the largest creative and tech training library on the web. Take some of the lessons to make sure that you have the fundamentals for good design and for making your product work.
Press outreach is important. If you want to do hardcore reachout, then check out Cision. It's a media database you can use to get the information of reporters. You can determine a reporter's location, email, phone numbers, social media profiles, areas of focus.
KeyShot is an easy-to-use and powerful way to create renderings of your products. Make it 3D, create an animation, or turn your pictures photorealistic.
If your campaign is on Jumpstarter then you know that you have to prototype your product before you launch your campaign. One good way to display your prototype? Using Arqspin to create a 360-degree view to display every aspect of the product. After you buy a spin table, it's about as simple as taking a video on a camera that you own.
Again, your product shots need to be great. GIMP is a photo-editing piece of software that doesn't have all the functionalities of Photoshop, but it's free. And if you're running a crowdfunding campaign, then you'll need every penny you can get.