The Maties Rowing Club of Stellenbosch University are an interesting bunch.   We come from many different faculties, from our visual arts students, Nadja and Ronan, to our engineers like Andreas, our geologists (hi Kyle and Jono) and all the way across to our dietitians Shannon and Lisa at Tygerberg campus.
We're united in our single goal: to face our fiercest enemies across the roaring tides of the Kowie River in Port Alfred, in the annual Universities' Boatrace.
Much like the famous Oxford-Cambridge Boatrace, our six crews have trained long and hard all year to compete in the 6km (men) and 4.2km (ladies) races.
Our final obstacle: the root of all evil (and no, it's not the rowing machine), money!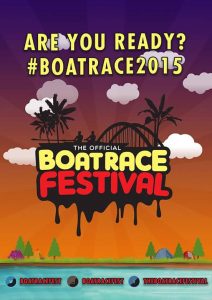 Currently it's costing each rower R2300 to drive to and stay in Port Alfred for the race in early September.
Help us get there by donating a small amount towards this worthy cause!
In return for your generosity and kindness, we will be your servants for life. Ok, maybe just for a day.
R25 gets you a gushing message of soppy thankfulness on our website and Facebook page for all to see
R50 gets your name shouted by the coxswain as we cross the finish line! We'll even throw in a picture of you photoshopped into our boat
R100 gets you an act of gratitude: pick between a good old fashioned shoulder massage, a mowed lawn, a washed car or a walked dog by the rower you know! If you know a couple, take your pick!
R150 gets you two of those acts, so basically your personal rower becomes your personal slave for a day. Choose wisely!
R250 gets you a Maties Rowing cap or shirt and a short speech about your contribution by our president, at our annual Crabs Dinner. Be sure to email surcsecretary@live.co.za to make sure you're there to see it!
R500 gets you a personal rowing boat sketch by one of our artists. Think Thomas Eakins, but better.
R1000 gets you a photo and plaque up in our boathouse, so that the future generations can admire and wonder, who was that wonderful and kind soul who sent our forefathers to the Great Boatrace? We'll even have a little ceremony for you, with a red ribbon to cut and the best bottle of champagne that Caitlin's grocery budget allows. BYOS - bring your own scissors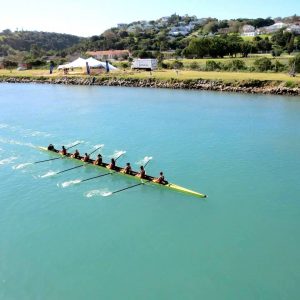 So please, help your personal rower get blistered and exhausted all in the name of sport, our great love Rowing!
Get Maties Rowing to Boatrace!
For corporate sponsorship or questions, please email surcsecretary@live.co.za.