ABOUT THIS PROJECT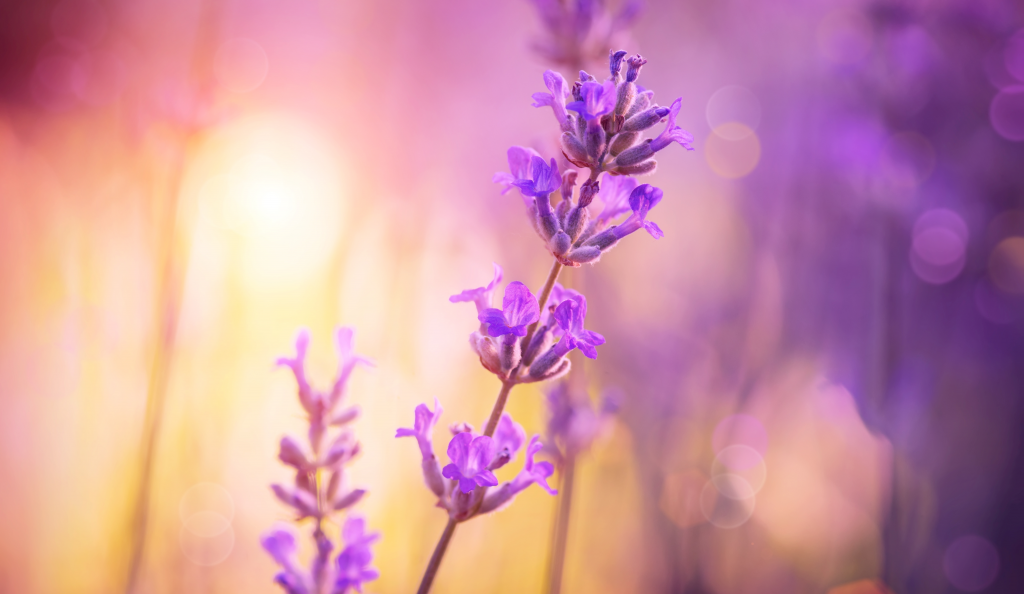 "In the beginning, God created the heavens and the earth"
"God saw everything that He had made and behold, it was very good"
Genesis 1: 1,31

In Pope Saint John Paul II's Letter to Artists in 1999, he encouraged them to pursue their God-given passions and gifting so that "through art, souls might be lifted up from the world of the senses to the eternal" – I was so inspired by this.
And so, this has been my vision and hope in compiling this stunning volume of exquisite nature pictures and uplifting Christian quotes – that you too may be enriched and stirred as you gaze into the face of the beauty of God….
"There is about us, if only we have the eyes to see, a creation of such spectacular profusion, spendthrift richness and absurd details, as to make us catch our breath in astonished wonder"
– Michael Mayne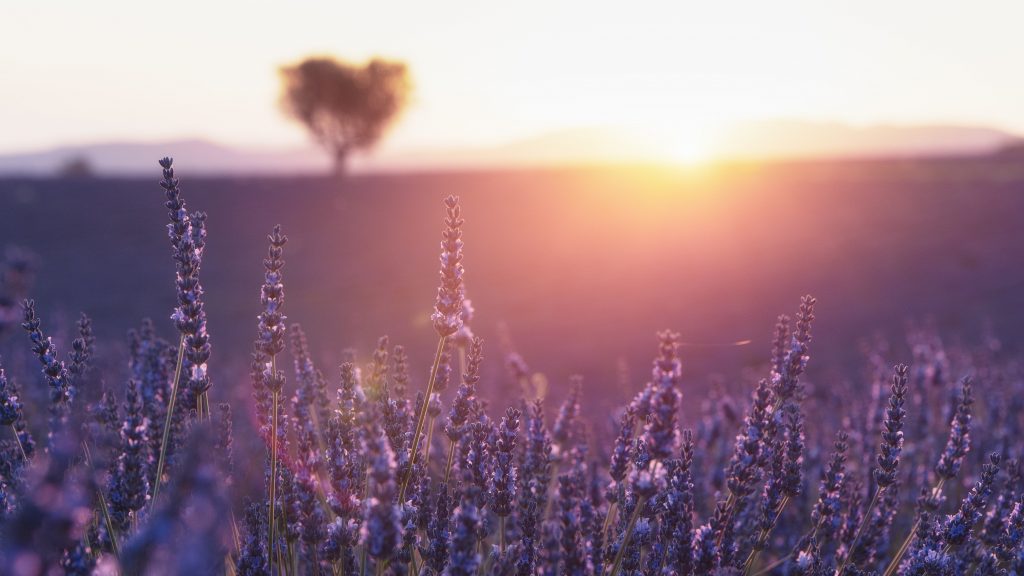 THE BACKGROUND
So, who am I?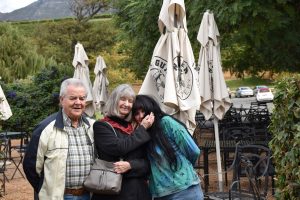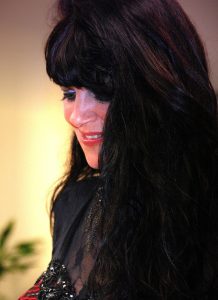 My name is Tanya Le Grange and I live in Cape Town, South Africa.
As far back as I can remember, I've always had a great yearning for all things beautiful – stunning scenery, the smell of a pine forest, creative art, poetry, slow melancholic music that stirs deep within, the sounds of a babbling brook or the lovely twitters of songbirds.
I've also always loved God and how He so touched my heart at times, actually so much so, that I even wanted to become a nun at one stage just to have that permanent wonderful feeling all the time. I knew that all good things came from Him and these things were just His way of speaking to me...
Louie Giglio once said: "That God is always seeking you. Every sunset. Every clear blue sky. Each ocean wave. The starry hosts of night. He blankets each new day with the invitation, "'I am here" –
I could so relate to this – so thought then, why not try and capture all this in a book and heed God's call?
I searched for something similar, but couldn't find anything. So this is how I came to create 'Glorious Splendour' in doing it originally for myself. I had a deep sense of joy and delight when I found beautiful pictures of creation and paired them with uplifting quotes.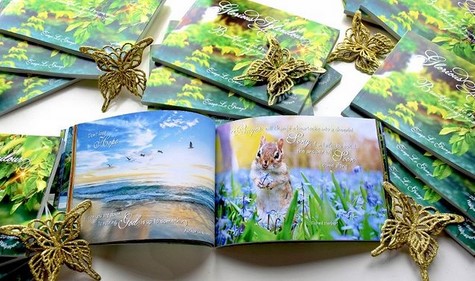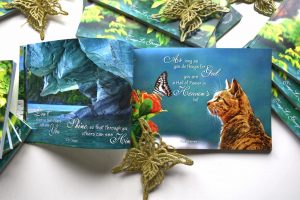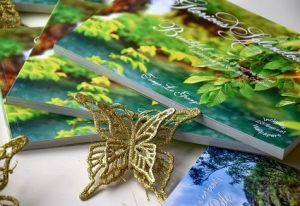 Last year I launched a mini version of this book, which got some nice reviews (not through I, but through Christ in me), but felt I needed it to be better, fuller, longer-lasting, more durable, and very much more of coffee table book in someone's home or church as a witness; so with this in mind, I began this project to share with the world.
I also produced a striking range of nature prints as a complement to the book; to brighten up walls and leave a positive, uplifting presence for any room. This was followed by desktop and cell wallpapers so one could be reminded of God every time you looked at your screen.

Yes, I think, (judging by the world according to Google and Amazon) that this is the first time in history something like this has ever been done before - and I am proud of that.  I've worked really, really hard on this, spending hundreds of hours on research, wading through more than 5 000+ images, quotes and narrations to produce this glorious picture book with uplifting Christian quotes that you're about to see.
What I'm really excited about though, is the potential of the project and the oceans of positivity it can generate. I love this quote by Mother Theresa:  'I alone cannot change the world, but I can cast a stone across the waters to create many ripples".
And through this project, I hope to achieve this. It holds a special place in my heart as it speaks to my heart; it fulfils my calling and it glorifies the One who created me.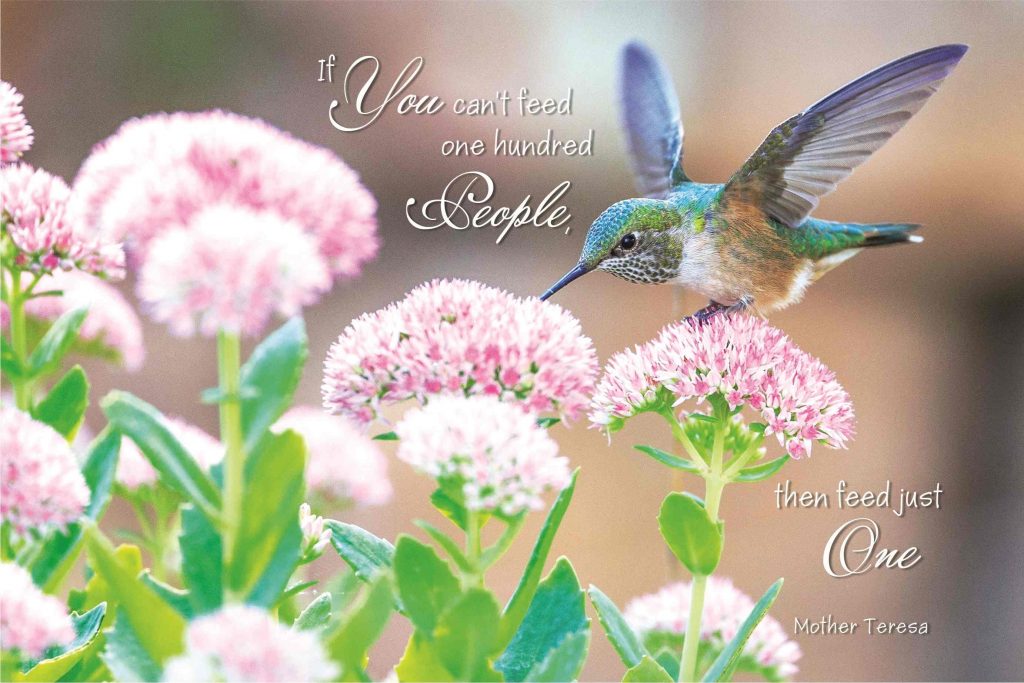 I've helped a lot of people in my life and done many, many charity events, so I am now reaching out for assistance from you. Without your help I can't in any human capacity raise the funds needed to print this hardcopy book. The costs are huge;  but with little contributions from many, and from our Lord above, a miracle could very well happen. And I look forward to seeing what happens.
We've all a calling on our lives and are gifted for something, and I feel that God is using my strong Joan of Arc, driver, feisty personality and my previous experiences to fulfill this divine destiny. It's been a tough call and a hard road, but this is the legacy I'd like to leave behind, something positive, light, easy reading for generations to pass on.
It has taken me years to put this book together, so I hope you will enjoy it as much as I've thrived and have grown through making it.
Frederick Buechner once said — 'The place God calls you to, is the place where your deep gladness and the world's deep hunger meet.'  I think I have found this space, and how amazing that I can use these God-given talents  – to connect others with our Sovereign Lord in a creative way through images.
And truly I say this in all humbleness, this book is sure to wow and inspire you as it has done me and others.
Praying you will open your hearts, support this endeavour, and journey with me to be part of this grand epic adventure, so that God may ultimately be glorified in the end.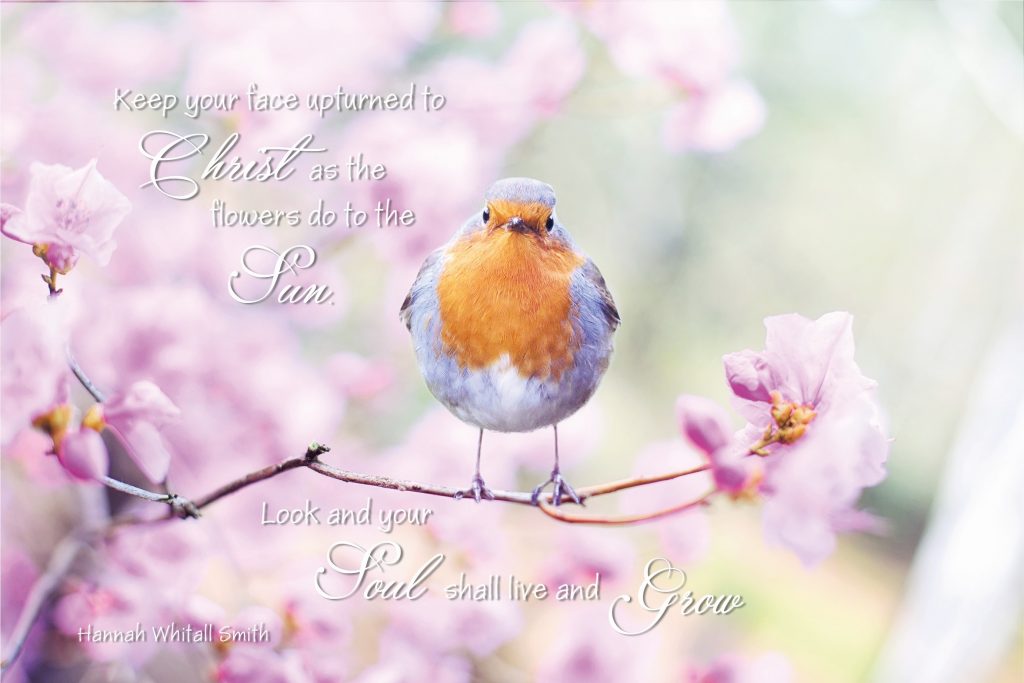 Yours, in Christ
Tanya
THE TEAM
This project would not have been made possible without the efforts too of my freelance designers Tracy & Anine.
Tracy – Gosh,  Jill of all trades – Graphic Designer, Web Designer, Court Jester… J (we've come a long way girl, maybe working together for the past 15 years and some). She's the night owl, always cheerful with a generous smile and a pleasant disposition and has stayed up with me till many a wee hour of the morning to finish projects and meet print deadlines. Thanks, T
Anine – The absolute perfectionist (like me). Takes pride in her work, quite meticulous about everything she does and has a conscientious attitude towards her work.
Both artists are very good. Both quite different – and very much needed to balance out the different design demands (when they're not busy firing me for asking them to "do it again" for the 100th time). I would be tickled pink to pass their details on should you require a designer for your projects.
Then there's Gina – my lovely, quiet, trusty right-hand lady, assisting me with the behind the scenes things. Helping me with the "flow" as so to speak and doing the things I haven't had time to do. Thank ya lass for looking out for me.

THE FUNDS
Okay, now this is where things start to get a little bit scary. Dare I even write R150 000 as a dream goal?
I'm not scared about the project because this I can control (well mostly anyway); but what I can't control is the exposure we'll get, how people will respond if people will see the vision if people will contribute - I can't control that. So am stepping out in faith and getting real here - "feeling the fear, trusting God and doing it anyway".
I've so far reached out to a number of Christian organizations including Joy Magazine where we're being featuring in the Feb 2021 edition and we've had others who've said they'll support us too. Further, we will continue throughout the entire campaign to aim to reach as many people as possible, including radio stations, hoping they will grace us with a wee word, Christian groups and media corporations. Have also done some pamphlets drops already, so we're really trying.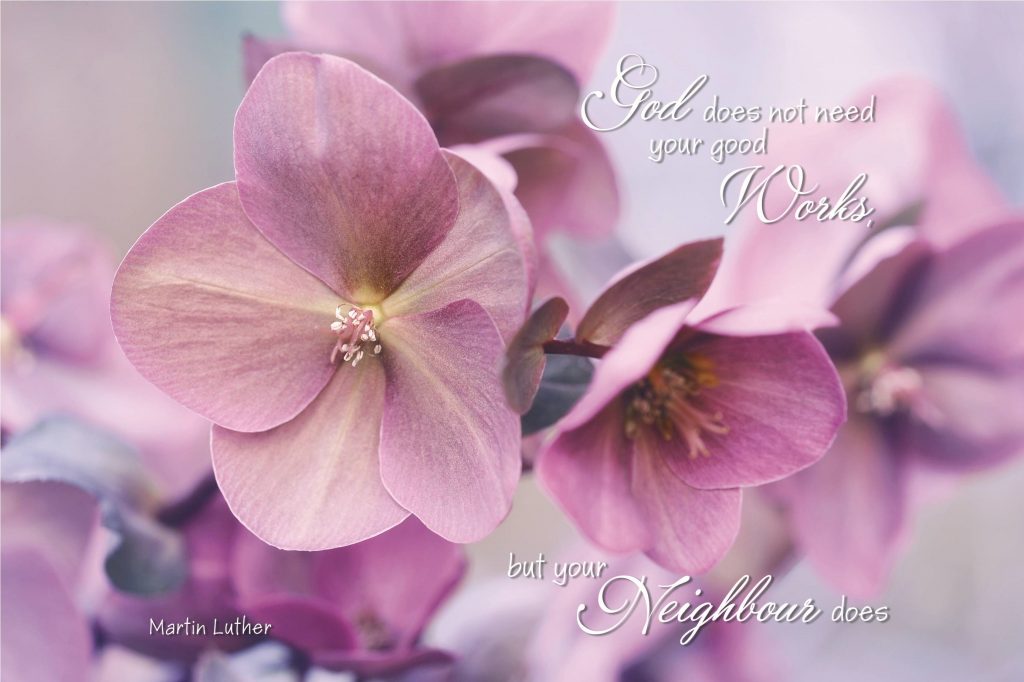 Our tipping point is R85K. I need this to print 500 hardcopy books, pay for the platform fees and all the other real business costs to launch – but even this amount seems far fetched right now.
More than that, I can double the print run and get volume scale discounts. This means, more funds can be appropriated better elsewhere. And then, I can also increase the page count – which means more inspiration for you.  I think the book would be lovely with gold foil on the cover so also need extra funds to make this happen there too.
Reaching around R150 000, this will also help create jobs for 2 ladies, so when the book is released they can assist with marketing the books from a place of "peace"… and we can all go on to do other great things together.
I have the 2nd book in the shadows waiting to be launched soon – A similar Women's Empowerment Quote Book (I'd like to make Deborah and Esther of the bible proud as they did me) -  so they can help with that too.
Then there is the main reason. I can pay it forward and help strengthen others. I have a heart for the poor and I would really like to have some leftovers to continue to support the charities I've donated to in the past – With your support, maybe I'll be able to continue to do so…..
So as a basic breakdown, we need the monies for:
Printing, platform costs, design fees, editing, advertising and marketing, packaging, admin help, distribution costs, etc to mention but a few – (If you're the accountant reading this and you need to balance the rands and cents, please ask for the spreadsheet, ta)
How You Can Help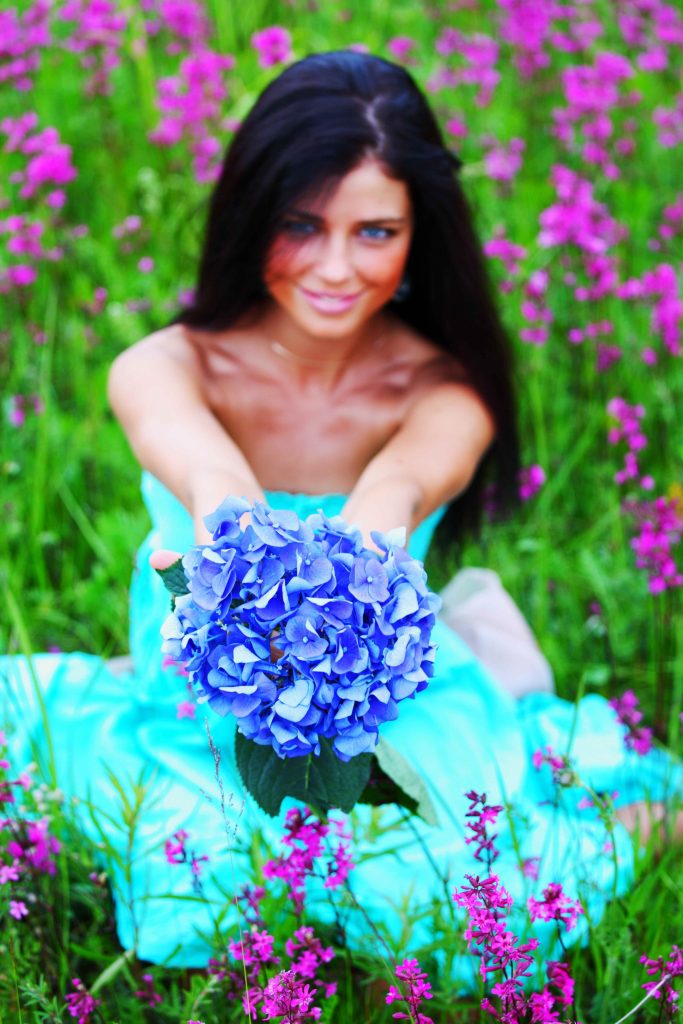 Your support is very important to us and the growth of this project. The more people we reach who contribute, the greater our chances of success.  And-Every-Little-Bit-Helps!
Financial contributions are obviously a good way to help us achieve our goals, but if you do not have the means, please share, share, share, all you can and to whom you can. We need lots of eyes to see this campaign and referrals are always gold.
You can also join our Facebook and Instagram pages so that when we place posts, you can share these to your network and/or tag others.
If there are any social media geniuses out there that want to donate their time in doing some kingdom work and can use your expertise to market this further, we would be most grateful for that.
Also pray for us too, because God answers prayers, and ultimately He has the final say on how this will all pan out in the end.
Thanking you all in advance for what you are about to do. May God bless you abundantly for your kindness x
"All life is interrelated. We are all caught in an inescapable network of mutuality tied into a single garment of destiny. Whatever affects one's destiny, affects all indirectly" Martin Luther King, Jr
YOUR REWARDS
Pledge R100+ = Reward #1: Love Gift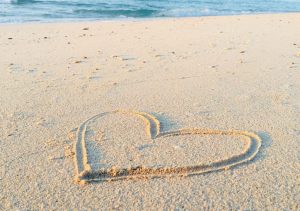 You're Kind. You Care. You want to see us succeed.
Donation of any amount. You will get our heartfelt gratitude, a media shout out and be listed on our wall of honour
Pledge R150 = Reward #2: Mobile Phone Wallpapers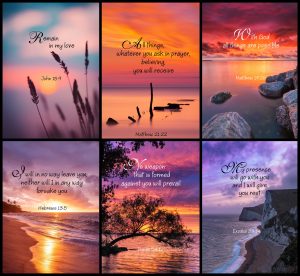 20 Stunning Images with Scripture Quotes to be with you all the time and Inspire you with whenever you're on the go
Pledge R200 = Reward #3: God with Me at Work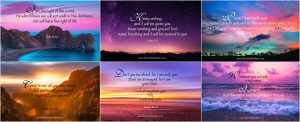 Computer Desktop Wallpapers
Don't get too busy to remember God when you work. You won't need to now. He will be with you every time you look at your computer screen
Pledge R395 = Reward #4: Be inspired every day

25 Piece Digital Set

5 x Scripture Quotes
12 x Monthly Calendars
121 Christian Conversation Starter Questions
7 Olive SM posts to share the Gospel

Please note this a digital kit that will be downloaded. No physical products will be sent to you but you will get this quickly and they can be used over and over again for years to come.
Simply download and print at home or at your local printers.
Kindly note this is for personal home use only. We are still the rightful copyright owners and files may not be shared (except for the social media posts), sold as your own, or given away freely.
Pledge R475 = Reward #5: My Visual Delight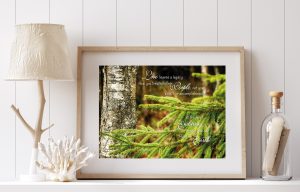 3 Glossy Prints as Wall Art: Any 3 x A4 prints from our online shop here! Shipping Included
Pledge R595 = Reward #6: Faith Gift Pack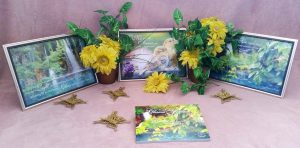 Paperback Book, 20 Wallpapers, 3 Prints
This kit was R925 now R595
Includes:

100-page gift paperback book
20 sunset wallpapers
3 x A4 prints
Free surprise bonuses
Includes Shipping Fees
Pledge R775 = Reward #7: My Own Beauty

Personalized Print Set
Get 3 x A3 or A4 prints. Your own pics or ours
Your own quotes, names, or scripture. Wonderful Personalized Set for Gifts
Includes Shipping Fees
Pledge R885 = Reward #8: Pay it Forward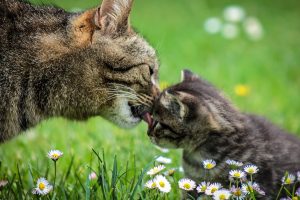 Buy One + Donate One. Be generous and kind. We will donate a copy on your behalf to someone less privileged with your name on a blessings note from you
1 hard copy book + 1 soft copy (paperback book)
Includes 20 spectacular sunset wallpapers each
Includes shipping
Pledge R1040 = Reward #9: Friendship Pack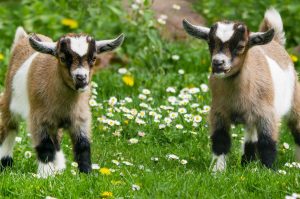 2 x Stunning Hard Cover Books. Encourage Someone Today
2 hard copy books + Includes 20 wallpapers each 1 print + Includes Shipping
Pledge R2375 = Reward #10: Sharing is Caring

Sharing is Caring! Share these with those you love
5 Hard copy books + 5 sets of beautiful wallpapers + 3 x A4 prints + Price includes shipping
Pledge R4950 = Reward #11: For His Glory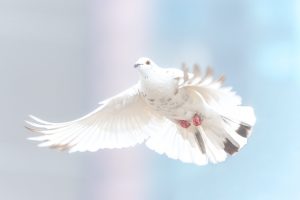 Church Leaders Pack
You want to uplift your congregation and set the captives free
10 hard copy books + 10 sets of wallpapers + 10 x A4 prints + Includes shipping
SnapScan Pure Donation Pledge option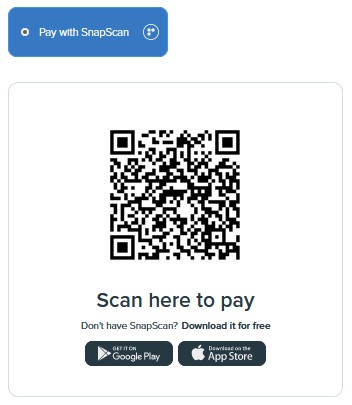 Project FAQ
MY "WHY" FOR DOING THIS?
To leave a beautiful, visual legacy behind in the form of books, prints and digital designs
To uplift, inspire and motivate the world to higher glories that only God can provide
To connect man to God through His awe-inspiring Creation
To be kind to others and bless and share with those that are less fortunate
To remind people to be still "and know that I am God" and rest with the assurance that they are safe within the arms of His Love
GENERAL INFO

Please note, books will only be available for distribution in South Africa
Shipping costs are included for National Distribution Points. Outlying areas will incur additional shipping fees
Books:
Soft Copy – A5 Landscape. 100 pages – Cover 350g paperback gloss finish. Insert pages heavy 170g pages. Full colour
Hard Copy – A5 Landscape. 148 pages – Cover hardback – Insert pages heavy 150g pages. Full Colour

*Both sets of books will offer a pack of 20 spectacular sunset wallpapers/cell wallpapers with scripture quotes as part of the package*
Prints:
Sizes A4 (full colour gloss prints).
Please note, these do not come with frames, but they fit general "Certificate Frame" sizes which is easily obtainable at most retail outlets to match your home/office decor
Personalized Prints
Your own pics or ours. Your own quotes or ours
Computer Desktop / Cell Wallpapers
Most popular size: 1980 x 1200px
Printables
These are files only, available as downloads. You save on costs and will get them approximately within a week. You can use them on your digital devices, print them at home or take them to a local nearby printer.
These are for personal use only and may not be used for business purposes, shared, copied or sold as your own. Copyright still remains ours. If you have any questions regarding this, please mail us: hope@glorioussplendour.co.za
DELIVERY OF REWARDS
Hard Copy Books
It generally takes up to 8 weeks at the printers for hard copy books, so as with all pre-orders there is a slightly delayed waiting time (and with COVID complications maybe even cause a wee bit longer), so asking for your patience, please.
Paperback Books
I have 45 copies that have already been printed. These will be dispatched to you immediately after the campaign, if not sooner
Digital Downloads or Prints
It will take from a few days to a couple of weeks to get depending on our processing orders at the time, but we will endeavor to do our best to get these to you as soon as we're humanly able!
Newsletter
To receive freebies and Christian inspirations, please sign up for our newsletter here
Book Reviews
Of the mini-book we've already printed, so you know we're up to something good – please see here
Professional Profile
In case you want to see more of who I am, please see LinkedIn
Clients
And the photo's from the previous workshops I've done, I'll gladly provide you with if you need more convincing about my passion, dedication, and heart for every project I work on.
Oh, and did I mention that Colin Moss was one of my previous dance students and that we've also been in Style, Die Kat, Fair Lady, Men's Health, and Top Billing Magazine – God is good!
Testimonials of Happy Clients
Just call it and I'll give you some, along with a virtual kit-kat
Sneak preview
Of some of the pictures from the book – please visit our website: www.GloriousSplendour.co.za or visit our online shop here.
You'll get a pretty good idea of God's wonderful blessings contained within the pages!
Charity Work
The organizations I've supported through the years with either fund, pro-bona workshops or other assistance, please give me a shout.
I will be happy to list these for you. Some of these can also be found on my personal LinkedIn profile
Next upcoming Women's Book
If you're mildly curious and want to see some sample pages or get a sneak preview of some of the ladies we have onboard along with the next book I'll be releasing after "Glorious Splendour", please see here: www.TheSparklingStar.co.za
Risks & Challenges
This platform is an all-or-nothing venture. If we don't reach the tipping point, you'll be refunded your monies, minus a teeny weeny processing fee, and I'm giving this all I've got, so there is very little risk to you as the backer.
I've already self-published numerous publications and have onboard very competent designers. A mini soft copy paperback version was already produced last year, so in effect, this mountain has already mostly been conquered. With God and my teams' help I only have to "press on ahead to reach the prize"; but I promise to keep you updated on aspects of the project, so those interested can be kept in the loop and know where things stand.
That's me for now. Thanks for reading...
And we hope to see you on the other side of success whichever way our Lord chooses to move this
Blessings
Tanya