Here's our story…
Back in 2013, we (Melanie and Tania Nieuwoudt) started a brewery on our family farm in the Cederberg. Growing up on the farm as 7th generation Nieuwoudts, we have a natural passion for the environment and for good beer! With our dream to brew our own beer, we both headed into our university studies with a plan to build our business from what we'd study.
I (Melanie) completed my PhD in Food Science, specialising in brewery related problems and Tania completed her Mcom in Logistics. We kick-started our business with our left-over bursary money and I designed our brand and labelling to try save some costs where we could.
Linking our passion for beer with our passion for the environment in which we grew up, we decided to name each beer after one of the fish species found in the Krom River, which are critically endangered. And so in doing this, our mission has been to raise the profile and awareness of the status of these endangered species.
Our excitement and entry into the business world as young female Craftbrewers and entrepreneurs was incredibly exciting and for the first few years, we saw our business starting to gain traction and most importantly people were really enjoying our beers!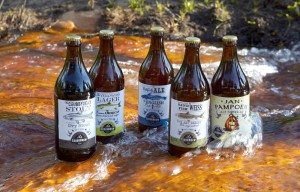 Our excitement was unfortunately short lived, as earlier in 2015, our neighbour, a distant relative and wine maker had beaten us to it and trademarked our brewery name and served us with a letter from his lawyers!
And so, we're unfortunately dealing with legal fees to pay and costs to rebrand and rebuild our business..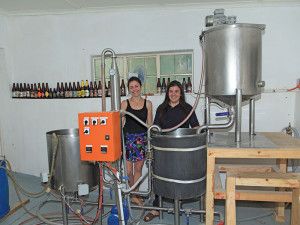 We remain passionate about our beer and our business and will not let this stop us from producing great quality and tasting beer! We do, however, need a little bit of help to cover our costs and we would really appreciate any support possible in this regard.
If you're a believer in entrepreneurship in this country – if you love craft beer and want to see our product on the market – then we ask that you please share our story and support us!
If we are successful in our mission, we'll offer ALL contributors the best free beer tasting of our full range when they visit our farm in the Cederberg!
Many thanks!
Melanie and Tania
For more information on us, please check out these links below: